Our Most Recent Verified Tachiz Travel Reviews by Our Travelers
We had 21 in our travel party ranging in age from 1 to 71. We all had an incredible trip that we enjoyed greatly. Francisco at the travel agency planned our trip and did a great job choosing our accommodations and planning our excursion alternatives. Our direct interaction with the members of their staff made us feel welcome and appreciated. -Liz S. (USA) ____________________________________
We had a wonderful trip, and Tachiz Travel could not have made the experience more seamless and stress-free than they did. Throughout the planning, and the actual travel, they listened, and we're attentive to every detail. We were very impressed. By far our favorite experience was the cooking class we took with Rosa and touring her organic garden. We learned so much and the food was so so good but overall we enjoyed the Arenal volcano area a great deal, although sitting overlooking the Pacific Ocean at sunset in Manuel. Antonio was also pretty hard to beat. -Deborah H. (USA)
My wife and I had a wonderful time in Costa Rica due largely in part to Tachiz Travel. Every tour and activity that we went on was amazing and we had so much fun thanks to their suggestions. Not only did they help us plan the trip leading up to our vacation, but when one of our tours was cancelled, within 20 minutes they booked us on another one without us having to lift a finger. Every one of their employees from the founder to our driver, who was one of the highlights of our trip, was professional and genuinely cared about our happiness throughout our whole adventure. Their planning and attention to detail allowed my wife and I to just relax and enjoy our vacation without having to worry or stress. For anyone looking to vacation in Costa Rica, please use Tachiz travel to help create memories that will last a life time. -Ryan M. (USA)
This was our first trip to Costa Rica and we loved it! Tachiz was so helpful, prompt, available and just super nice! All of the adventures they suggested were terrific - white water rafting, rappelling, surf lessons, ATV excursion, hanging bridges hike - we really liked them all! Hotels were amazing and the private land transfers went super smooth. Two big thumbs up for Tachiz! They called and checked in with us several times and were super responsive whenever we contacted them during the trip. -Christy R. (USA)
From the minute we began planning our trip to Costa Rica, the polished professionals from Tachiz Travel could not do enough to make our vacation an amazing adventure. First, they crafted a custom itinerary just for us that enabled us to comfortably visit all the key areas we specifically wanted to see in the two weeks we had to spend (Tortuguero, Arenal, Cano Negro and Monteverde). Next, they chose very fun, very comfortable properties for us to stay at (such as the Aninga Lodge and the El Silencio del Campo Hotel) and offered us a wonderful selection of private tours and excursions, each with an incredibly knowledgeable local guide. We explored beautiful rain forests and lush jungles, saw monkeys, crocodiles, sloths, lizards, birds and more. We went ziplining in the treetops and unwound in luxurious hot springs. And every aspect of our trip was seamless. If the itinerary said the driver would be in the lobby at 7:10 a.m., he was there at exactly 7:10 a.m. Costa Rica is a lovely country filled with warm, friendly people and fascinating animals. I can't think of a better way to experience this magical place than with the pros from Tachiz Travel. -Bobbi F. (USA)
We had an amazing vacation in Costa Rica! This is an excellent travel company. They listened to our interests and helped us decide the best itinerary and activities. All of the drivers and guides were friendly and professional. The hotels were incredible—highly recommend the hotels in Arenal, Monteverde and the hotel near Manuel Antonio Park. -Lisa M. (USA) _______________________________
The travel agency offered us a free visit to Ecotermales in La Fortuna. Since almost every hotel boasts some sort of "hot spring pool" I dont think we would have ever thought to go there without the recommendation. It was my favorite evening of the trip, and covered for free by the travel team. Our catamaran tour in Manuel Antonio was also great, and whereas the other boats out at the same time had 50-60 people on them, we had just 3 families. Our driver was also very patient in helping me get my Spanish back up to speed. We also loved our final dinner in Manuel Antonio, a restaurant that we never ever would have stumbled on by ourselves. -Joshua H. (USA)
This was our first travel to Costa Rica, so we were a bit uncertain whether we would be fine by planning and booking everything on our own, so we chose this travel agency to do the work for us. We did not regret that decision for a second. The trip was perfect from the initial phone call and email communication with them during the planning period till the drop off at the airport on our last day. We did not have to worry about a thing. The planning and organization of the travel agency surpassed expectations. They picked wonderful hotels for us that made us want to stay forever; the drivers were very friendly and gave us a lot of information about the country while driving. They called a couple of times during our stay to check on us and see if everything was fine or if we had any problems or questions. We will definitely choose this travel company again for our (hopefully soon) next trip to Costa Rica! -Britta N. (USA)
My husband and I used the services of Tachiz Travel for our recent trip to Costa Rica and would give them 10 stars! Alex and his team were absolutely amazing from the start of our trip to the end. Our trip started with Alex and his wife, Blanca, greeting us at San Jose airport upon our arrival at 6:30 am with a bag of yummy local chocolates. Then every step of our trip, which involved six different destinations in Costa Rica was perfectly planned and executed. We traveled by car, boat, and plane, had different guides at each location with a total of 22 activities. We had some long travel times between destinations and Alex was always on top of things making sure our drivers/guides arrived on time and we were on schedule. During one of the transfers, we were delayed by an hour on the river because we got caught up photographing some wildlife. When we arrived for our next transfer, Alex was already on the phone with our driver re-organizing the next step. He asked us if we were hungry or needed anything, and went out of his way to make sure we were not inconvenienced due to the change in plans. Overall, our trip was fantastic. Our main objective was to see (and photograph) birds and other wildlife and we were not disappointed. -Pia G. (USA)
(…) Our trip involved quite a bit of logistics (land/water transportation plus guided adventures), and everything went flawlessly. I know how much work went in behind the scenes to deliver that kind of perfection. It's also apparent to me that Tachiz picks the best partners (drivers, guides). They are all very knowledgable and attentive. The people experience in Costa Rica is equally, if not more, memorable than the natural beauty. Now about the trip itself... we used private transportations and tours throughout the trip. It costs more but is definitely worth it in my opinion. It gave us all kinds of flexibility that allowed us to have a relaxing and enjoyable experience. Of the three places (Turtuguero, Arenal and Monteverde), we enjoyed Turtuguero the most. It is a remote area with very little tourist traffic. The tropical jungle is prestine and exotic. We had a terrific guide who took us to less traveled canals and spotted so many animals. The kids especially had a fantastic time and learned so much. -Michelle M. (USA)
Tachiz was exceptional; they exceeded our expectations. We appreciated their courtesy and consideration for our preferences during the planning, they were flexible with flight arrangements and adjusted to flight delays on our travel days, their choice of guides and adventure companies was outstanding, the accommodations they arranged suited us perfectly, their drivers and support people were friendly, very helpful and enjoyable as we changed locations in Costa Rica. We have traveled to many countries with a variety of companies; the quality and value that Tachiz provided was second to none. -Diana H. (USA)
This was a truly wonderful vacation, thanks to Tachiz Travel. They were warm, responsive, and kind. They planned excellent vacation excursions, picked beautiful hotels, and were truly available 24/7. I was extremely impressed with their planning abilities and their hospitality. We loved everything! We loved the crocodile tour, the ziplining, the canyoning, the hotels, the gym they planned especially for our son. It was completely perfect. -Andrea L. (USA)
We had an amazing trip to Costa Rica and I can't rave enough about how great it was to work with Tachiz Travel. From start to finish we received outstanding service. They were so friendly and thoughtful about what they could do to ensure we had the best experience possible on our trip. Costa Rica is a beautiful country and the people were always exceeding friendly and polite. All the drivers and guides Tachiz arranged for us were top notch. We didn't encounter any problems along the way but I am sure if we had Tachiz would have taken care of them. Will definitely recommend them to anybody that is looking to visit this tropical paradise. From seeing a tapir and giant green sea turtles laying their eggs on the beach in Tortuguero to trampsing through the jungles in Arenal to visiting the cloud forests in Monteverde it is difficult to single out a specific highlight. -Chip L. (USA)
Wow! Tachiz Travel promises an "Adventure of a Lifetime", and you will get it! Alex and his crew planned an 8 night Costa Rican trip for our wedding anniversary, and we were able to see three different parts of Costa Rica, staying in the most beautiful hotels. They are timely, helpful, responsive, and very knowledgeable. From arrival to departure, we were well cared for. The most enjoyable parts of our trip had to be the wildlife. We had monkeys on our patio, sloths in the trees while we ate lunch, and colorful frogs who stayed on our windows overnight. Costa Rica is simply beautiful. Because our trip was so well planned, we had no worries about our agenda, meals, or transportation. That helps with being able to truly relax. -Stan C. (USA)
I recently used Tachiz Travel to help plan my first ever international solo trip to Costa Rica! They were quick to respond to my zicasso request (within 24 hours) and promptly set up a call to discuss all my travel needs. I was quickly impressed with the materials and excursion options they provided. Alex and his brother Francisco took care of everything (from hotel bookings, excursions, transportation) and I was both taken away with their personal communication style and attendance to my needs before and during my trip. I even encountered a few deviations from my prescribed itinerary (needing to be picked up from the airport a day earlier, moving my schedule around) and the Tachiz team was extremely accommodating. -Kevin H. (USA)
We had the most amazing trip to Costa Rica for spring break with the family. Francisco and Alex set up our transit from guanacaste to Manuel Antonio, arenal, and then our departure from San Jose. They set up excursions every day of our trip, including zip lining, white water rafting, canyoneering through waterfalls, kayaks, snorkeling, a catamaran trip, and suspension bridges! They organized the accomodations, and even made some restaurant reservations. They checked on us every day of our trip and would make every effort to make sure we were happy with all of the arrangements. I would highly recommend the travel agency. They are great with communication, very professional, and always available. We couldn't have asked for a better trip! Every location and activity we visited was memorable. The kids especially loved the whitewater rafting, canyoneering and zip lines. -Premal D. (USA)
We so appreciated the attentive planning and professional attention to detail we received from Tachiz Travel. We have used travel planners with respect to our visits elsewhere internationally, but Tachiz Travel far surpasses the attention to detail and professionalism of any other organization and agency with whom we have worked. Alex and Francisco stayed in constant contact during our planning process as well as during our trip itself. Their plans remained within our proposed budget, and their lodging and excursions were perfect for our family of ten! Ranging from age ten to over seventy, we could select from a list of varied activities that were perfect for each and everyone. Also, the special dinner suggested by Alex was most appreciated. The private transportation was excellent, as well---competent, knowledgeable, congenial, and always prompt. We are already discussing a return to Costa Rica and would never hesitate to use Tachiz travel. Indeed, we have suggested their company to several of our family and friends. Indeed, our trip was wonderful. -Margaret M. (USA)
It was truly by far one of the easiest and most professional travel agencies we have had the pleasure to work with over many years traveling across the world. From first contact to our final farewell, Alex and Francisco went above and beyond to ensure our adventures in Costa Rica were well organized and memorable utilizing the best tour operators in country. Francisco, Tachiz Travel, really listened and understood our interests and goals for the trip. He and Alex developed the perfect itinerary personally design for us. Every excursion guide and driver were exceptionally knowledgeable and spent quality time explaining the local history, customs, culture, and significant landmarks. The guides were true subject matter experts sharing their knowledge and showing us amazing birds, wildlife, and topography. It was one of the best vacations we have ever had. World-class trip. We are planning on returning to Costa Rica soon and will leave the planning once again to the incredible team Tachiz Travel Team. - Charles J. (USA)
The trip was truly a trip of a lifetime thanks to Alex, Francisco and team. Traveled with 7 family members for my 70th birthday. The team did a fantastic job in matching adventures/excursions to make all the family happy - from 70yr olds to 40 year olds to 7 and 10 year olds. The itinerary created by Tachiz showed us some of the highlights of Costa Rica - Mount Arenal, Monteverde and Manual Antonio. The entire trip went incredibly smooth - not one hiccup. All of the people we interacted with from Tachiz and from their partners for the adventures and hotels were all so thoughtful, knowledgeable, and accommodating. The best customer service! I highly recommend Tachiz Travel! There are so many enjoyable and memorable parts of the trip for each of us! We all enjoyed seeing all the animals and birds -especially sloths and monkeys for the grandchildren. White water rafting and zip lining were also a hit! Being surrounded by such beauty and nature is what I will always remember. Pura Vida. - Debra D. (USA)
Thank you again for creating and supporting our most amazing honeymoon trip. We really appreciate all you have done for us! Five stars! A million stars really. I was nervous to trust a travel agent and have never worked with one before. I really appreciated how you worked with us to set up a great trip, and then supported us throughout the trip with such personal and timely service. Thanks again. Also our driver Alex was great, please give him our best. I completed the Zicasso review. Pura Vida, Maria I. - Maria I. (USA)
Everything from start to finish was exceptional working with Tachiz Travel. We had never been to Costa Rica before but were interested in experiencing both the rainforest and the Pacific coast and they tailored a plan for us wonderfully. They gave us the opportunity to provide input at many points in the process and were always incredibly responsive to our questions. Highly recommend and will certainly use them again when we return! - Katie K. (USA)
Top notch service in every area. They spent ample time on the phone with us in advance of the trip making sure they fully understood our vacation needs and surpassed our expectations. Our driver, Tony, was very knowledgeable about the local area and showed us sites of interest along the route, and was able to suggest a great meal at one of his favorite lunch spots. He even stopped at a roadside fruit stand and bought some so that we could sample it. Tony provided a great introduction to Costa Rica and we glad that he was available to transport us back to the airport at the end of the trip. - Kevin A. (USA)
Fantastic! Tachiz took care of everything. The owner and his wife met us at the airport with a care package of coffee and chocolate. It was such a nice welcome. Our drivers to and from the resort were great. The transportation was comfortable and we had plenty of time to stop along the way for pictures, food, rest stops. Plus, the drivers provided great knowledge of the country so we learned a lot. On our way to the resort, our driver Alex even stopped so we could see a group of red macaws. On our return drive, our driver Tony made sure we had the opportunity to try some Costa Rican food and drink, agua dulce, guanábana de leche, and tortillas de queso, all delicious. We wanted a beach vacation for our honeymoon and they delivered. The resort, Arenas del Mar, was amazing and right on the beach--we could hear the ocean every night as we fell asleep. For our daily adventures, the zipline/canopy tour and horseback riding they arranged for us were amazing. A small group for the zipline/canopy tour was fun and provided plenty of adventure, and a private horseback ride to a waterfall was beautiful and a real opportunity to experience Costa Rican nature. When we return to Costa Rica, we will definitely use Tachiz Travel again. - Adam B. (USA)
We felt like the attention to detail before and during the trip was very good. They would check in with us throughout the trip to see if there were any problems or if there were any additional things that we needed. My wife probably enjoyed the zipline tour as she was hoping to step outside of her comfort zone. I probably enjoyed the waterfall repelling the most. - Michael C. (USA)
From our first email exchange, Alex and his brother were consistently responsive to my needs and questions. They were also very patient as I made adjustments to the itinerary! Upon arrival, Alex's staff was there to greet us before we arrived at baggage claim, as promised - and Alex and his beautiful wife met us before departing to our hotel to give us a warm welcome, copies of our itineraries/travel documents, and delicious Costa Rican chocolates!  From there, we were ushered via chartered flight and van all the way to our hotel. The hotel was amazing with top notch views of the ocean, premium amenities, and friendly and attentive staff. Transportation to/from our excursions was seamless and changes (due to weather) were communicated to us well in advance, directly by Alex and his team.   Tachiz bills their packages as 'vacations of a lifetime' and their description is spot on!  I highly recommend Alex and his team for anyone looking for an expertly curated trip to the beautiful country of Costa Rica.  Their attention to detail, responsiveness, and superior service is hard to match! - Lakisha F. (USA)
Tachiz travel in Costa Rica was absolutely wonderful. There are no complaints about this company. They checked in with us throughout our trip, they gave us a full refund when we had to cancel one of our zip lining tour due to weather, when they didn't have to. All of our drivers, and tours were wonderful and very punctual. They gave us a wonderful honeymoon and we would recommend them to anyone going to Costa Rica. - Brittany W. (USA)
Tachiz went above and beyond to ensure we had the best possible honeymoon. From meeting us at the airport (with their sweet mother no less!), to helping us switch excursions when one got rained out, this team will do whatever it takes to keep you organized, safe, and relaxed! We are so grateful to have found this group through Zicasso. Their drivers, partners, and family will always have a special place in our hearts. No matter what you're looking for or what you need, they can handle it. Don't hesitate to book with this group if you're going to Costa Rica! - Kathleen O. (USA)
My husband and I have just returned from a three week stay in Costa Rica, and couldn't have been happier with our trip! Costa Rica is without a doubt, one of the most beautiful places on earth; and their people are some of the nicest, and most welcoming we have ever met. Tachiz Travel went over and above to make sure that our visit was perfect...calling throughout the trip to make sure everything was alright, and always ready to help if we needed it. One night we wanted to try a new restaurant and rather than call a taxi, Alex offered to pick us up and take us there! We ended up having dinner with him and his lovely wife, learning about their life in Costa Rica, and just having a wonderful evening. All of the guides that we encountered were a joy to meet, and so appreciative to be able to welcome tourists back to their country. Everyone there is very proud of their country, and rightly so. Pura Vida!!! - Melanie C. (USA)
Everything was amazing from the time we landed to the very end! Francisco and Alex had some great suggestions when we were planning the trip and helped us craft the perfect adventure. They were so easy to work with and followed through on everything, exceeding our expectations! Every day was a new adventure with new things to see and do. The Arenal hike was our first adventure and what a way to start! The guide was great, the landscape was beautiful, I learned so much and we saw our first sloth out in the wild! My favorite thing was the leaf cutter ants! I couldn't stop getting video clips of them. It was also very nice to have great hotels to come back to after our adventures. We also really enjoyed our driver, Alex (another Alex but not "the other" Alex lol)! He was fantastic! - Julia L. (USA)
Tachiz Travel really hooked us up! We had the adventure of a lifetime! We did everything we wanted and even more while staying in our budget! Our expectation were suceeded!! The whole trip was absolutely fabulous, but our last hotel: El Parador In Manuel Antonio was amazing. - Laura H. (USA)
We absolutely loved our trip to Costa Rica and Tachiz Travel made absolutely everything run smoothly - I cannot recommend them highly enough!! Our flight got delayed and we missed our connection and ultimately had to fly into a different airport over 7 hours delayed! Alex and his team were so accommodating and Alex and his wife even met us at the airport that night to welcome us to Costa Rica! My kids left their passports at our first hotel (over 3 hours away!) and Tachiz made sure the passports were back in our hands that night! They were flexible with schedule changes, offered expert advice on where to stay and what to do, and generally made us feel welcome and secure our whole trip. I don't normally use a travel agent and took a chance on a local vendor and boy did we make the right choice! If you are headed to CR do not hesitate to have Alex and his team truly plan your dream vacation!. - Beth J. (USA)
We had MULTIPLE flight delays in which I had to reschedule times for pickup at the airport and at each issue Tachiz had a solution. When we finally arrived in San Jose, we were greeted by the OWNER and his wife, WHEN DOES THAT EVER HAPPEN? The entire trip was planned to perfection, each location and private tour were outstanding and very well received by the others in my party. The one day a tour guide ran an hour late, I reached out to Tachiz and they compensated us with a FREE fishing tour later that day. I was truly impressed with the 24/7 communication through whatsapp, anytime I had a question they had an answer within minutes. I had asked for dinner recommendations and not only did we get them they did the reservations as well. I would recommend this travel company to anyone. - Nicolas H. (USA)
Working the the Tachiz team from the first phone call was a great and easy experience. They listened to what we wanted for a perfect trip that fit our budget and came up with an amazing itinerary that checked all the boxes. The accommodations at the three locations we visited all had incredible views. We spent time on our patios watched endless wildlife. The staff were also all amazing and helpful. The tour companies for our activities were all professional, very entertaining and taught us so much about Costa Rica. We had many options of things to do with extra time to explore on our own. The Tachiz team checked in daily to make sure we were having the best time possible and were very responsive to any additional requests. They even surprised me with a cake on my birthday! I can't recommend the Tachiz Travel team enough. In fact, I've already recommended them to friends and family and will absolutely be using them for our next Costa Rican vacation. - Ryan D. (USA)
Great service, I have zero reservations about using this group. They were professionally, timely, knowledgeable and friendly. We felt like family by the time we were done. - Ryan D. (USA)
We went to Costa Rica with Tachiz travel agency who I highly recommend. I communicated with several agencies ahead of time and they were by far the most responsive, most informative and helpful. Once we decided to go to CR with them, they continued to be super responsive, always answering our queries quickly and with details. They agreed to a zoom call so that we could ask our questions. And they put together an itinerary which perfectly answered our desires. When we had an issue during our stay, they immediately took care of it. Perfection. They met us at the airport with smiles and gifts, and all of their employees and partners were helpful and showed us an incredible hospitality. They are very knowledgeable and have a terrific network. I highly recommend you use Tachiz if you wish to go to Costa Rica. - Liz M. (USA)
Tachiz Travel Costa Rica was first class! They listened to our travel wishes and concerns and planned an incredible family trip we will never forget. Every detail was thought of and our trip was seamless. All of our drivers were amazing and always prompt as well as giving us information about the country and answering all of our questions. The hotel accommodations and excursions each day exceeded our expectations and gave us memories we will cherish. We would highly recommend Tachiz Travel Costa Rica! 5-Star!!! - Shannon T. (USA)
We were beyond impressed with Tachiz and our recent Costa Rica trip. After reading their reviews we had high expectations and they did not fail to exceed them. From day one they have been very attentive and quick with responses.Tony and Alex with Tachiz went out of their way to ensure we had a wonderful time. From teaching us about local customs and taking us to dinner on our first night, to going out of their way to find us an atm and guanababa. They felt like family. They were genuine and honest in their reviews of the many guided activities we had to select from, with what would be within my physical limitations and still exciting, while accommodating my disability. (...) Not only did Tachiz arranged for us to take a covid test and have the results in plenty of time for our return flight, but Costa Rica has taken this pandemic very seriously and I felt safer there than in the United States. - Erin P. (USA)
Many people are hesitant to travel during Covid-19, and I realize that not everyone can pack their bags and go. But if you are healthy and travel consciously, it is an amazing experience during these unprecedented times. The Costa Ricans have mastered moving around the pandemic with a grace that I wish my home country could mimic. There are constant temperature checks, masks required in public places, social distancing guidelines, and sanitation stations throughout the country. Not only do these measures help you stay safer while traveling, but also the limited number of visitors to the country helps immensely (...). If you are considering a trip to Costa Rica now, or in the future, I strongly suggest you trust this travel company with your travel plans. You will have a perfectly articulated itinerary and will be treated like royalty. - Jaime K. (USA)
My wife and I had a wonderful experience with both the travel company and the actual 9 day trip to Costa Rica. Tachiz Travel was used to help to organize and plan the trip and both Francisco and Alex were very friendly and easy to contact by either phone, WhatsApp or e-mail. They gave good recommendations forduring our stay, and were very accommodating places to visit and sights to see when travel plans were forced to change a couple of different times during the period when COVID-19 restrictions prevented travel. Once international travel was finally allowed, Francisco and Alex quickly arranged great accommodations, tours and transportation that allowed us to see the locations in Costa Rica we desired for our 30th wedding anniversary. Alex was easy to contact during our stay, and stayed in touch periodically to ensure our travel was going smooth. We were very happy with how the trip went, and the support received from Tachiz Travel before and during our travel. -Clint W. (USA)
(...)We saw every animal that we had hoped to see and some we didn't even know about! We started in Arenal; then to Monteverde and finished in Conchal. It gave us such an amazing appreciation of so many different aspects of Costa Rica. (...) We were there when the Corona virus just started to impact the US. By the time we left we were one of eight guests at our hotel. During the last week of the trip, the Costa Rican government closed their borders to incoming non-residents. Not only did everything go as planned, but as they were trying to get people home and deal with all of the cancellations, we never felt like we weren't being taken care of. (...) I could write a book about this trip and how amazing it was and I have Alex and Francisco to thank for that. If I could - I would go back tomorrow morning and have them plan everything. I plan to do just that next year as soon as I possibly can. - Kimberley B. (USA)
We decided to do this trip at the last moment and contacted Zicasso with which we had earlier travels. We were in touch with Tachiz Travel and within two days had an itinerary and scheduled flights- this for a trip to leave in two weeks. The trip was fine -good hotels, transportation, etc. Most striking was the excellent availability and assistance of Tachiz Travel with respect to all aspects of the trip. The team would respond to any written inquiries about aspects of preparation within hours. In addition, the phone conversation before the trip helped us in selecting the tours we might take. That there was 24/7 phone availability both from the US and in Costa Rica was unexpected and greatly valued. For example, in one hotel, which was excellent, we were not particularly pleased with the Room assignment. I communicated with Tachiz, and in less than 1/2 hour, our room was changed. - Abraham G. (USA)
Tachiz Travel did an outstanding job of coordinating our vacation. I have never worked with a group that communicated better than the team at Tachiz Travel. They listened to our preferences and developed an itinerary that perfectly matched our priorities. Their people were always on time for pick-ups and their choice of excursion providers was excellent. When we needed to contact them while on the trip, they were always immediately accessible. If offered, I would give them a 6th star. - Steve D. (USA)
Tachiz Travel is exceptional! They arranged every detail for our trip in Costa Rica according to our expressed interests and budget limit. Most impressively, when we wanted to change resorts, they very quickly made the arrangements and helped manage the financial aspects to our satisfaction. We highly recommend Tachiz as part of your Costa Rica portfolio of travel agencies. I could give them 7 stars on your 5 star scale! - Anne D. (USA)
Everyone at Tachiz was focused on customer service and making sure we were well cared for during our trip. On the few occasions when there were issues with the hotel or one of the local tour companies, Tachiz handled the communications and corrected any and all issues efficiently and effectively. - Jeffrey F. (USA)
Tachiz owners and staff were always very responsive and considerate of all our questions and ideas. They planned a trip for all of us with varying arrival and departures and old people and babies with care. I would say that they treated us to the best quality of accommodation and travel, probably nicer than any we have had since our African safari. The trip was exactly what we asked for. I have learned since of other places in Costa Rica that I would like to visit, but Fransisco and Alex gave us what we requested. Everyone had lots of adventures, with zip lines, horses, crocodiles, snorkelling, boating, hiking and more. Of course, we saw lots of animals. It was a fine trip. - Patsy R. (USA)
Adventurous and well planned! Tachiz Travel provided a clear itinerary and organised all transports within the country for us. They were available when called and helpful with questions. Called to ensure we were enjoying our trip at the halfway point. Overall, very professional. Having a company plan transport in a country where we did not speak the language meant we did not have to worry about getting to different activities and meant we could relax and enjoy our vacation. Costa Rica was beautiful, with varied climates and activities, and I would recommend it to anyone. I think our 8 day trip was a little too short, and felt slightly rushed, so would recommend 10 days at a minimum. Of all the places we visited Manuel Antonio was our favourite, and whitewater rafting as well as sea kayaking were highlights. - Kerry D. (USA)
Tachiz Travel Review by Ian R. (USA) from: 02/09/2020: It was amazing, extremely well organized, we would not hesitate to use Tachiz again and recommend them for others visiting Costa Rica. - Ian R. (USA)
Tachiz were immediately responsive, professional and detail oriented throughout my interaction with them. They were proactive in offering trip suggestions and listened carefully to my feedback. The trip itinerary went like clockwork, all drivers, hotel check in and trips were on time. Our vacation was extremely enjoyable; the diversity of Costa Rica travel made it special, it was great to spend time in the cloud forest, a few days in Arenal and also Manuel Antonio. Of particular note, we decided to take a private flight from Arenal to Manuel Antonio (Tachiz warned us it's a loooong drive). There was a bag weight limit on the plane. Tachiz organized a heavy bag to go by road, the day before, so it was waiting for us at the hotel on arrival! I have to say, although this hassle for Tachiz, it was REALLY great planning!! I would strongly recommend Tachiz travel. - Nicholas B. USA
Tailored to our specific requests, Zicasso and Tachiz Travel created a perfect trip. Everything was smooth and punctual. All guides were outstanding, communicated well and caring. Loved the hotels, transportation and tours/activities. - April S. USA
The travel company provided excellent service for our trip to Costa Rica - from the initial planning stages through the end of our trip. Everything flowed very smoothly and we were very happy with all aspects of our trip. The most enjoyable parts of our trip were the adventures we had exploring and experiencing nature. Tachiz Travel provided us with a wide variety of choices for wonderful excursions. Our tour guides picked us up from our hotels on time and were very knowledgeable and friendly. We learned a lot about this beautiful country. My husband especially appreciated the driver/car service transporting us to each location. He was able to enjoy the scenery without worrying about traffic or directions to get to our destinations. It truly made our vacation more relaxing. - Donna M. USA
Tachiz Travel was tremendous. My wife and I were very pleased with their service, the accommodations they selected and the tours they organized. Their transfer drivers were always on time for pick -up, were very friendly and knowledgeable of the local sites, customs and history. The transfers between hotels were easy and pleasant. The hotel accommodations were great particularly the resort at Arenal which we thought was a "Garden of Eden" with spectacular grounds. I also must mention the "above and beyond" service we received at the hotel in Monteverde... - Gary W. USA
We found Tachiz Travel through Zicasso. From the very beginning this travel company stood out. They sent recommendations for our trip, made changes as needed based on our feedback. Every detail was planned out and all the tours, travel arrangements, and hotels exceeded our expectations. Costa Rica was beautiful and our Tachiz Travel made great recommendations. During the trip they checked in several times, sent us thank you Fruit (which was wonderful) and quickly fixed one small problem that came up. If I would have booked the trip on my own I would have never found the places that we went to. It was one of the best vacations I have ever been on and was truly a trip of a life time. Thank you to this travel company and the team for everything they did for us. - Melinda C. USA
Tachiz Travel and their team are very customer focused and went out of their way to help us out. I accidentally left a GoPro in a restaurant and we were moving away from the location to another. Tachiz ensured that was picked up and delivered to us as soon as we reached our new location. The drivers were friendly, on time and helped with a lot of info. Costa Rica is a blessed country and travel designer plus team only made it better. Highly recommended. - Joydeep M. USA
Our trip was fantastic, and was extremely well planned and well executed. Every excursion was exactly what was promised to us. Alex was truly outstanding. Will definitely use KimKim again, and would use Tachiz travel when we return to Costa Rica. - Kyle E. USA
Hello - We will be happy to provide a review, as we couldnt be happier about our trip to Costa Rica. We had such a wonderful time and have wonderful family memories. Everything was perfect. We saw amazing animals, including a quetzal, enjoyed the beautiful landscape of Costa Rica and the thrills of zip lining and white water rafting. The drivers and guides were professional and informative. The itinerary was well organized. Were glad we went to the three unique locations in Costa Rica. The extra touches were appreciated, too. The Costa Rican chocolate, the last minute change to go white water rafting and the champagne in the room at La Mansion. If we had the trip to do all over again, the only change we would make is to add one more day at La Mansion Inn and Manuel Antonio National Park. Thank you again for everything. We hope we can go back to Costa Rica someday and explore more. - James D. USA
We had a wonderful time in Costa Rica. The country is breathtaking and we are glad that we finally got to experience the warmth of the people, the diverse landscape, cleanliness ( water !, environment), and the many adrenalin rushing activities.  We owe much gratitude to the excellent planning and coordination of our trip by Tachiz Travel. Francisco, Alex and the entire Tachiz Team were fantastic!.  We were impressed by their communication, flexibility, responsiveness and hospitality. There cannot be a better way to see Costa Rica than through a trip planned by Tachiz. Pura Vida ! - Sathy V. USA
Great trip - had something for everyone in the family.  Everyone representing Tachiz was courteous and took care of all our needs. - Ajay M. USA
We had a fabulous time. All the accommodations and events/tours were first class. Everyone was extremely friendly and helpful everywhere we stayed and the guides, drivers, etc. Our travel company, Tachiz Travel, checked with us several times during the trip to be sure all was going well and to see if we needed anything. I would highly recommend Zicasso and Tachiz Trave! - Wendy Y. USA
We had a wonderful trip planned by Tachiz Travel! We were two families traveling together with a total of 4 adults and 5 children. Francisco and Alex took care of everything! After working together to plan our trip, we did not have to do anything! Everything was taken care of for us! - Alisa M. USA
Tachiz Travel was an awesome company to work with. They were excellent at getting back to me in a timely manner and thoroughly listened to what I wanted. The trip ran smoothly while we were there and everything went as planned. If I ever go to Costa Rica again I would definitely use Tachiz Travel. - Lauren K. USA
Thorough, detail-oriented, and thoughtful, the travel company provided peace-of-mind while my husband and I introduced our 7- and 10-year old kids to the wonders of Costa Rica. Initially proposing a balanced itinerary with 1-2 activities scheduled each day, our travel specialists worked with me to fine tune each day so that my kids would experience nature, adventure, and relaxation. - Leslie W. USA
Overall we really enjoyed the trip and our time in Costa Rica. Tachiz had planned every aspect of it, from the excursions to the drivers that took us to each destination. There was never a moment that wasn't planned out. They even hired interpreters to accompany us when we had to travel on some public transportation. - Jeff S. USA
Francisco, Anthony and I have been back from our honeymoon for about a month now and are still dreaming of our Pura Vida days in Costa Rica. Thank you so much to you and your team for helping us plan the perfect honeymoon. It was everything we wished for and we so appreciate all the planning and all the details and surprises that your team put in to making our trip so amazing. We truly felt supported, spoiled, and cared for every step of the way! Alex was an incredible driver and we really enjoyed having him guide us between locations. My brief e-mail cannot possibly explain just how grateful we are for Tachiz Travel and how amazing our trip was. One million thank yous to you and your team and we look forward to using Tachiz for our next Costa Rican adventure 🙂 Muchas gracias. - Vanessa & Anthony Z. USA
Outstanding service from the time of initial inquiry, through planning, during the trip and after. Excellent communication and responsiveness. - Jean H. USA
When I described our perfect trip to Alex and Francisco Herrera at Tachiz Travel, they listened to our requests, provided additional recommendations, and went above and beyond to ensure our time in Costa Rica was spectacular. - Mary L. USA
Memorable viaje a Costa Rica. Excelente atención por parte de Tachiz Travel, realmente 24/7 siempre tan atentos y dispuestos a ayudar, comprendieron perfectamente lo que queríamos hacer y a nuestro ritmo. - Anabella B. Panamá
We liked the personal touches they provided, such as calling us to welcome us to Costa Rica and having a special birthday cake made to celebrate my husband's birthday. - Ginger R. USA
"The trip was great. It went seem less from the meet and greet at the airport day 1 to several phone calls along the way asking how everything was going and let us know of any changes." - Han C. USA
"Each activity was scheduled through a reputable company (we enjoyed the ATV tour and coffee/chocolate/sugar cane tours the most). We were also very appreciative of our friendly drivers who were always on time and got us safely to our final destination. You can't go wrong with booking your vacation through Tachiz Travel." - LaLonnie G. USA
"I would recommend Tachiz Travel to any one planning a trip to Costa Rica. They listened to exactly what we were wanting to see and do in the country. Every thing was set up exactly as promised and on time. The hotels they booked for us were amazing. First class all the way!" - Ann H. USA
"Great service from the moment we got to the airport in San Jose. What a relief not to have to drive the busy streets of San Jose and the narrow , twisting, bumpy country roads. All the drivers were on time and very polite and knowlegeable. We asked lots of questions about the country, people, crops, plants and wildlife and all questions were answered." - Bob L. USA
"Hiking and snorkeling guides were most knowledgeable, on time and generous with information on the local fauna and flora. I would definetely recommend Tachiz to anyone considering visiting Costa Rica - especially for the first time. Considering the quality of hotels and private drivers on four occasions, the cost was very reasonable." - Pierre L. Canada
I connected with Tachiz Travel Costa Rica through Zicasso, and I am delighted with the results. I had been hoping to travel with my two daughters and their families to Costa Rica for some time, but I didn't know how to choose between several areas of the country and the many hotels within each area. Alex and Francisco of Tachiz made excellent hotel choices for us. It was easy to communicate with them during the planning stage. They provided seamless transfers to and from the airport and between the two hotels. The excursions available were just right for our group of nine people, who ranged in age from 4 to 78. We would all highly recommend Tachiz to anyone thinking about a trip to Costa Rica, and we would use Zicasso again for any travel to places we are not familiar with. Happy New Year, and thanks to all. - M. Nissenson, USA
The most enjoyable parts of the trip were seeing and experiencing different microclimates of CR. The beauty, diversity, and sounds of wildlife and fauna was a feast for the eyes. Loved the Osa the best as the most wild area we visited and the stay at Paloma Lodge was top rate for green luxury lodging in a small intimate environment. They waited on us for every need. The private hikes with a naturalist to corcorvado was so educational and fun and we could go at our own pace as seniors. We enjoy solitude but it was fun to choose to sit at tables with guests from all over the world. The costa ricans were very warm and friendly and having guides to translate for us was helpful with the language difference. Food was consistently good at the resorts as well as locally. arenas Del Mar was very luxurious and bed most comfortable but too spread out and all uphill for walking. - N. Friedman-Cohen, USA
Todo nos ha gustado mucho, muchos puntos para su organizacion y al personal. Gracias. - M. Amaya, España
I would definitely book again with Tachiz Travel. At every step of the way, the travel connections came off without a hitch. The drivers were pleasant, knowledgeable and fluent in English. The hotel recommendations were excellent -- I particularly loved the vistas from La Mansion in Manuel Antonio and the private cabins in Arenal. The tours we selected from their recommendations were great. During the trip we made changes to the tour itinerary twice because of changes in our interests as we say more of Costa Rica. On each occasion, Francisco made the changes immediately while maintaining his delightful enthusiasm and courtesy. Costa Rica itself was even more beautiful and magical than we had anticipated -- I hope we have an opportunity to return. - P. Walicke, USA
The Tachiz Team gave us a vacation to remember forever. Everything they planned out for us worked out perfectly. All our rides were on time, the guides were knowledgeable and kind. Each activity was as exciting as promised. Each hotel was very nice and the service superb. We especially liked Hotel Manoa. The Costa Rican people were also very nice. I would definitely use Tachiz Travel when traveling to Costa Rica again. We never felt alone there. It always felt like Tachiz was there for us if needed or if we ran into any problems, which we did not. One great thing about our trip was it included 3 home cooked meals during some of our activities and each meal was out of this world. - A. Johanson, USA
Excellent service both before the trip and during the vacation. All hotels were top notch as were the excursions recommended. Kept in touch with us via phone during the vacation to make certain everything was going well. Drivers were extremely courteous and for those who are language impaired as I am, spoke English well enough to communicate. Some memorable parts of the adventure were: 1. Catching a Blue Marlin. Seriously, the fishing charter you set up for us was great and I even caught a marlin! 2. Whitewater rafting 3. Ziplining 4. Swimming in the hot springs pool at the hotel in La Fortuna - D. McLaurin, USA
Hello to you both I just wanted to email and confirm that the extra night in Manuel Antonio is paid. Also now we are back in the UK to say a big thank you for looking after us so well with all the holiday details. Everything worked out perfectly and we really appreciated the changes you made for us taking us to Manuel Antonio a day early. Even though we experienced poor weather we still had a brilliant time and have fallen in love with your beautiful country. Wildlife everywhere - What a joy! Thank you again Feliz Navidad I & T - I. Fisher, UK
The Tachiz Brothers were wonderful to work with both while we were planning and even while we were in Costa Rica. They listened to the type of trip we wanted for our family and delivered on all of it. We loved Costa Rica, the country and the people! We took advantage of many activities and we enjoyed all of them from zip lines, to hanging bridges, to nature walks. Our accommodations were as we expected and all the drivers along the way were friendly, courteous and right on time! Tachiz Brothers even helped my husband plan a special birthday celebration for me!!! - A. Goldstein, USA
We got home late last night, after a wonderful vacation. Alex and Francisco helped us plan one of the best trips we've taken, starting from helping us brainstorm and organize our ideas. All I said was "We want to go bungee jumping and we love animals", and out of that, they helped us plan an amazing vacation. Additionally, they were very supportive with my last minute requests (to add a dancing experience, trying to figure out which adventures we wanted in Manuel Antonio, helping us rent a car when I mentioned that we get a bit carsick on long journeys). We also loved that they were always a call or message away in case anything came up, especially when a storm hit and some parks/roads were closed or flights were cancelled. It was an unforgettable experience. I'm recommending Costa Rica, and Tachiz in particular, to all my friends and family. - O. Osman, USA
Tachiz Travel Costa in Rica was one of four companies that we contacted to discuss them planning our trip to Coast Rica. It was clear from the start that these guys were passionate about their country and wanted us to get the very best out of our visit. We knew roughly where and when we wanted to go, and with a few tweeks we handed everything over to Tachiz to arrange, including entrance fees to the national parks, Interbus transfers, airport transfers and hotel bookings, we had to do nothing. It all worked like a Swiss clock, all the hotel were expecting us, all the transport was on time, we were given a small gift on arrival from Tachiz Travel, followed by a welcome to Costa Rica phone call from Francisco, who promised to be available in the unlikely event of us needing him, which we didn't. The holiday was perfect, I personally wouldn't hesitate to recommend this company if you want to go to Coast Rica, and you should want to go to Costa Rica it is a great country. Finally at the end of the holiday on our transfer back to the airport Francisco phoned again to ensure that we had a great trip, and he was interested in our comments and feedback, I have never experienced this level of service before from a travel company. - L. Ackroyd, UK
2020
More Verified Testimonials of 2020

Gary W. (USA)
Review from: 01/25/2020
Tachiz Travel was tremendous. My wife and I were very pleased with their service, the accommodations they selected and the tours they organized. Their transfer drivers were always on time for pick -up, were very friendly and knowledgeable of the local sites, customs and history. The transfers between hotels were easy and pleasant. The hotel accommodations were great particularly the resort at Arenal which we thought was a "Garden of Eden" with spectacular grounds. I also must mention the "above and beyond" service we received at the hotel in Monteverde. On the second day of our trip – which was a Sunday – my wife developed a tooth problem. When I mentioned this to the front desk, he called a local dentist with an office nearby and arranged to have the dentist meet us at his office which we did at 7:30 PM. The dentist who was extremely pleasant, examined my wife, prescribed antibiotics and pain killers and the drove us to the local pharmacy so that we could get the prescription filled before the 8 PM closing time. Unbelievable!! This experience gave us a very positive impression of the Costa Rican people for the rest of our trip. Muchas gratias to the trip planners at Tachiz Travel. We had a great trip with memories that we will treasure for a lifetime.

Melinda C. (USA)
Review from: 01/21/2020
We found Tachiz Travel through Zicasso. From the very beginning this travel company stood out. They sent recommendations for our trip, made changes as needed based on our feedback. Every detail was planned out and all the tours, travel arrangements, and hotels exceeded our expectations. Costa Rica was beautiful and our Tachiz Travel made great recommendations. During the trip they checked in several times, sent us thank you Fruit (which was wonderful) and quickly fixed one small problem that came up. If I would have booked the trip on my own I would have never found the places that we went to. It was one of the best vacations I have ever been on and was truly a trip of a life time. Thank you to this travel company and the team for everything they did for us.

Joydeep M. (USA)
Review from: 01/12/2020
Tachiz Travel and their team are very customer focused and went out of their way to help us out. I accidentally left a GoPro in a restaurant and we were moving away from the location to another. Tachiz ensured that was picked up and delivered to us as soon as we reached our new location. The drivers were friendly, on time and helped with a lot of info. Costa Rica is a blessed country and travel designer plus team only made it better. Highly recommended.
– Joydeep M. USA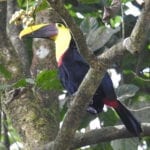 Kyle E. (USA)
Review from: 01/11/2020
Our trip was fantastic, and was extremely well planned and well executed. Every excursion was exactly what was promised to us. Alex was truly outstanding. Will definitely use KimKim again, and would use Tachiz travel when we return to Costa Rica.
– Kyle E. USA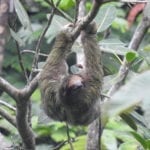 James D. (USA)
Review from: 01/10/2020
Hello – We will be happy to provide a review, as we couldnt be happier about our trip to Costa Rica. We had such a wonderful time and have wonderful family memories. Everything was perfect. We saw amazing animals, including a quetzal, enjoyed the beautiful landscape of Costa Rica and the thrills of zip lining and white water rafting. The drivers and guides were professional and informative. The itinerary was well organized. Were glad we went to the three unique locations in Costa Rica. The extra touches were appreciated, too. The Costa Rican chocolate, the last minute change to go white water rafting and the champagne in the room at La Mansion. If we had the trip to do all over again, the only change we would make is to add one more day at La Mansion Inn and Manuel Antonio National Park. Thank you again for everything. We hope we can go back to Costa Rica someday and explore more of your beautiful country.
– James D. USA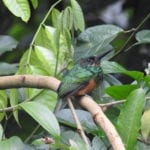 Sathy V. (USA)
Review from: 01/08/2020
We had a wonderful time in Costa Rica. The country is breathtaking and we are glad that we finally got to experience the warmth of the people, the diverse landscape, cleanliness ( water !, environment), and the many adrenalin rushing activities.  We owe much gratitude to the excellent planning and coordination of our trip by Tachiz Travel. Francisco, Alex and the entire Tachiz Team were fantastic!.  We were impressed by their communication, flexibility, responsiveness and hospitality. There cannot be a better way to see Costa Rica than through a trip planned by Tachiz. Pura Vida !
– Sathy V. USA

Ajay M. (USA)
Review from: 01/06/2020
Great trip – had something for everyone in the family.  Everyone representing Tachiz was courteous and took care of all our needs.
– Ajay M. USA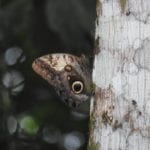 Nancy D. (USA)
Review from: 01/05/2020
The travel company and our specialists were absolutely wonderful to work with and in putting together our trip to Costa Rica.  From my very first inquiry they were quick to respond with questions about what we wanted from our trip, then back with suggestions and options for our itinerary.  We wanted to experience the pacific coast, the jungle, the animals and wildlife, the volcano area, and have lots of excursions and adventures to keep my teenage boys active and happy.  They directed us toward a few nights in Manuel Antonio area, then to Arenal, and gave us lots of options for excursions. Once we arrived in Costa Rica, everything went very smoothly.  We were very happy with the accommodations and the activities that we booked through the travel company, and they were always on time and for all of our transfers. Also – while there, our travel specialist was readily available and willing to help us. Whenever I contacted him using the App number, he responded very quickly. We had a few moments where members of my group weren't feeling well and he was quick to respond and ask if we needed any doctor or medical assistance (happily we didn't – all was fine in the end).  He also helped us book additional activities while we were there and give advice on other things to do. I would highly recommend using this travel company!
– Nancy D. USA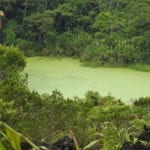 Mary H. (USA)
Review from: 01/05/2020
We were very happy with our trip in Costa Rica with Tachiz. They provided a great itinerary that exceeded our expectations!
– Mary H. USA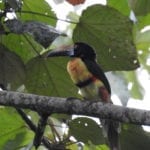 Lori K. (USA)
Review from: 01/03/2020
Our travel specialists were amazing in helping us throughout the entire Costa Rica experience. From helping us figure out what areas to visit activities to do they were not hesitant to be available and answer any question, no matter how big or small. Everywhere we stayed and everything we did was amazing. I could not have created this memorable trip without them.
– Lori K. USA

Abby C. (USA)
Review from: 01/02/2020
The travel team was excellent to work with – they listened to what we were looking for, and every detail was perfectly planned.  I would definitely recommend them for a trip to Costa Rica.
– Abby C. USA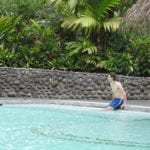 Donald M. (USA)
Review from: 01/01/2020
This was our second vacation booked with Tachiz Travel to Costa Rica. A repeat customer is the highest compliment I can give to any business.  But what distinguishes this company, and what many first time travelers want to know are:
1. They get to know your likes, dislikes, and traveling style before you go, recommend excursions and accommodations based upon that.  For example, we are a middle aged couple with two college aged kids.  So we needed two rooms with excursions that are activity oriented.  This company recommended excursions they thought we would like, and we chose our favorites.
2. They are dependable.  Never once did we wait for a driver.  All arrangements were made ahead of time.  They had to wait on us once, and did so without rushing us.
3. They are available.  Not only do they check on you during the trip to make certain everything is going well, but they can be contacted easily and respond quickly.
– Donald M. USA

Omar N. (United Arab Emirates)
Review from: 01/01/2020
By far, the best travel company i've ever dealt with. My wife and I had a really great experience.
– Omar N. United Arab Emirates
2019
2018
2017
2016