Since April 1st 2022, Costa Rica has lifted all of its Covid19 related travel restrictions.
Vacations with Tachiz Travel Costa Rica
Unique Adventures of a Lifetime
My name is Alex Herrera and alongside my brother Francisco and our Team Tachiz, we dedicately prepare and consistently deliver fully customized, unique and memorable luxury vacations of a lifetime for each of our travelers.
Allow Team Tachiz to personally help you plan your adventure and discover how: ¨A trip to Costa Rica is a gift you give to yourself at the same time that you are helping to preserve nature and social peace¨. – Alex Herrera, March 2003.
24/7 in-country support
Service & Dedication
30+ years experience
Costa Rican born & Raised
Strong conections with key suppliers & communities members
Francisco & Alex were high school foreign exchange students in the Estate of Oregon in the mid 80´s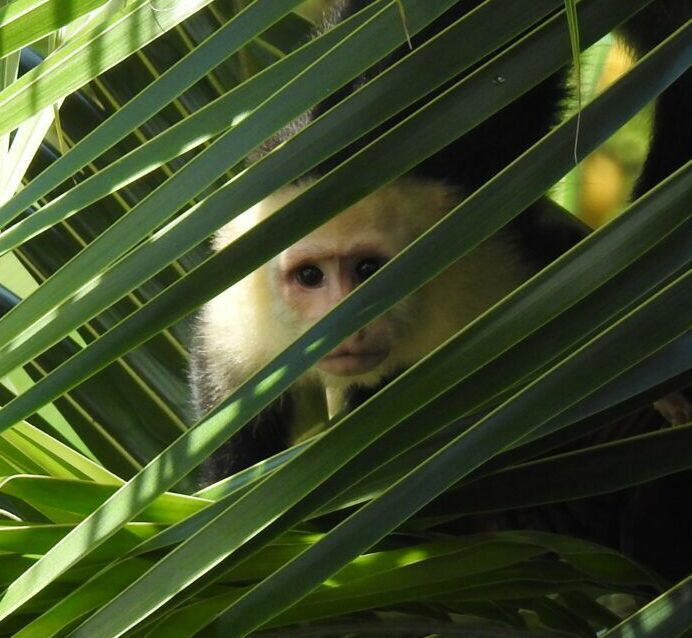 Liz S. (USA)
September 14th, 2023
"We had 21 in our travel party ranging in age from 1 to 71. We all had an incredible trip that we enjoyed greatly. Francisco at the travel agency planned our trip and did a great job choosing our accommodations and planning our excursion alternatives."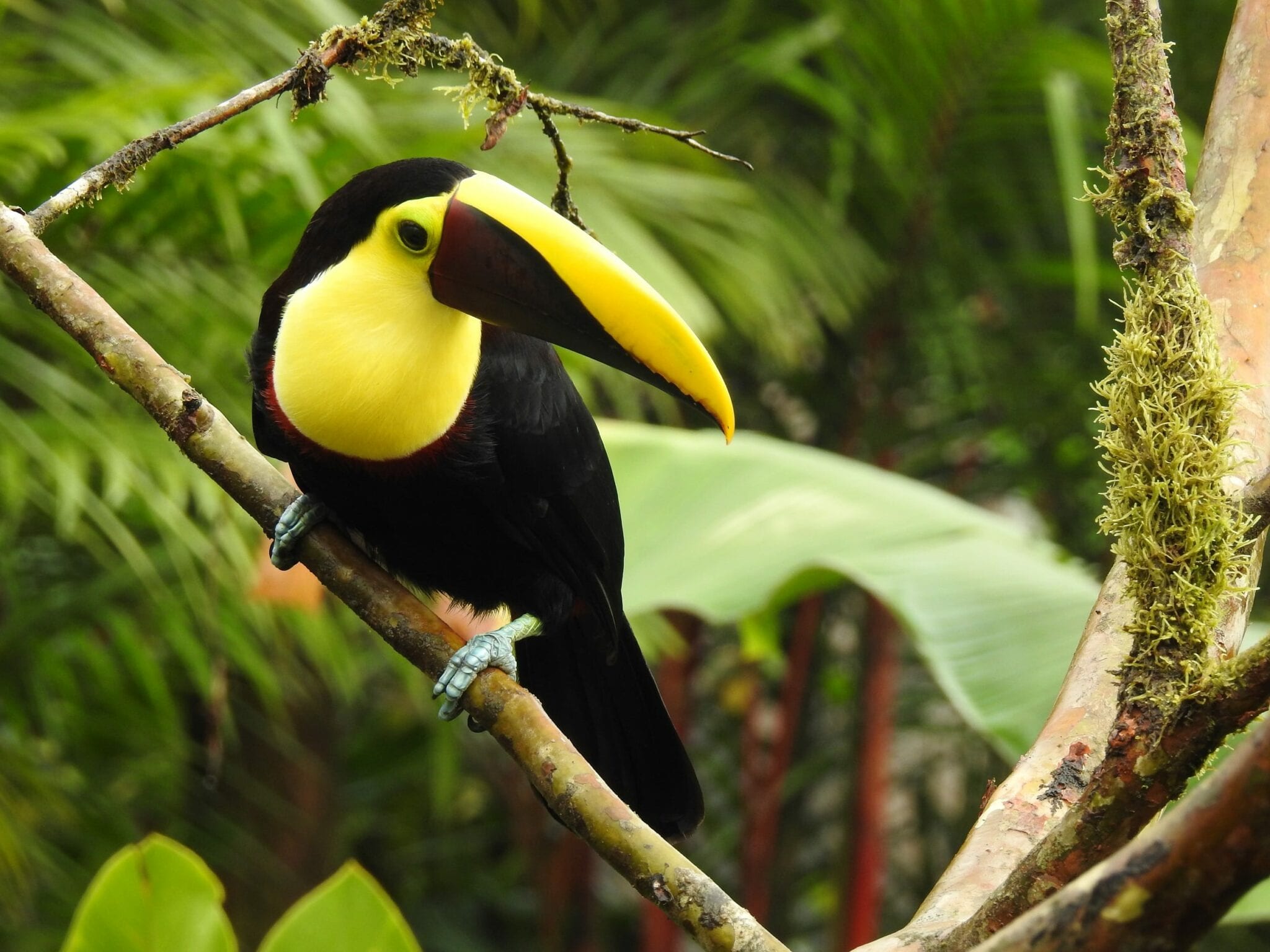 Deborah H. (USA)
July 26th, 2023
"By far our favorite experience was the cooking class we took with Rosa and touring her organic garden. We learned so much and the food was so so good but overall we enjoyed the Arenal volcano area a great deal (...)."
Ryan M. (USA)
June 25th, 2023
"Every one of their employees from the founder to our driver, who was one of the highlights of our trip, was professional and genuinely cared about our happiness throughout our whole adventure."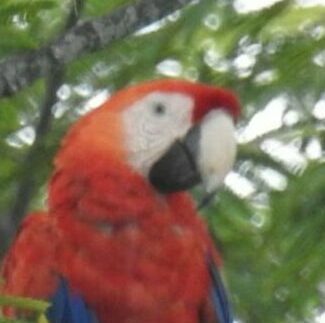 Christy R. (USA)
June 2023
"This was our first trip to Costa Rica and we loved it! Tachiz was so helpful, prompt, available and just super nice! All of the adventures they suggested were terrific - white water rafting, rappelling, surf lessons, ATV excursion, hanging bridges hike - we really liked them all!"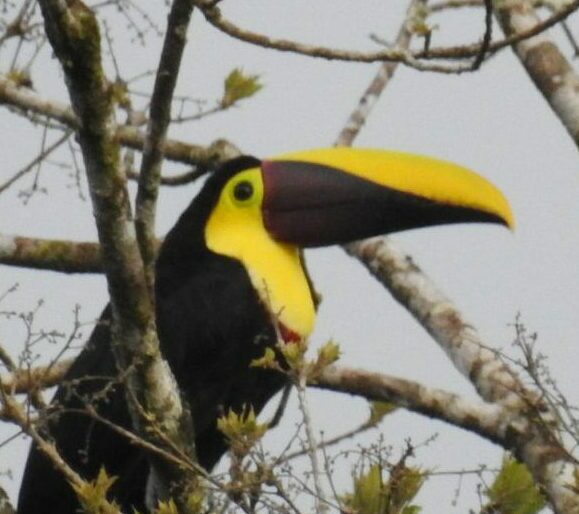 Bobbi F. (USA)
May 2023
"We explored beautiful rain forests and lush jungles, saw monkeys, crocodiles, sloths, lizards, birds and more. We went ziplining in the treetops and unwound in luxurious hot springs. And every aspect of our trip was seamless."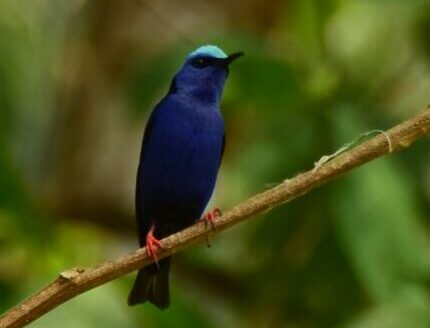 Lisa M. (USA)
April 2023
"We had an amazing vacation in Costa Rica! This is an excellent travel company. They listened to our interests and helped us decide the best itinerary and activities. All of the drivers and guides were friendly and professional."
Joshua H. (USA)
April 2023
"Our catamaran tour in Manuel Antonio was also great, and whereas the other boats out at the same time had 50-60 people on them, we had just 3 families. Our driver was also very patient in helping me get my Spanish back up to speed."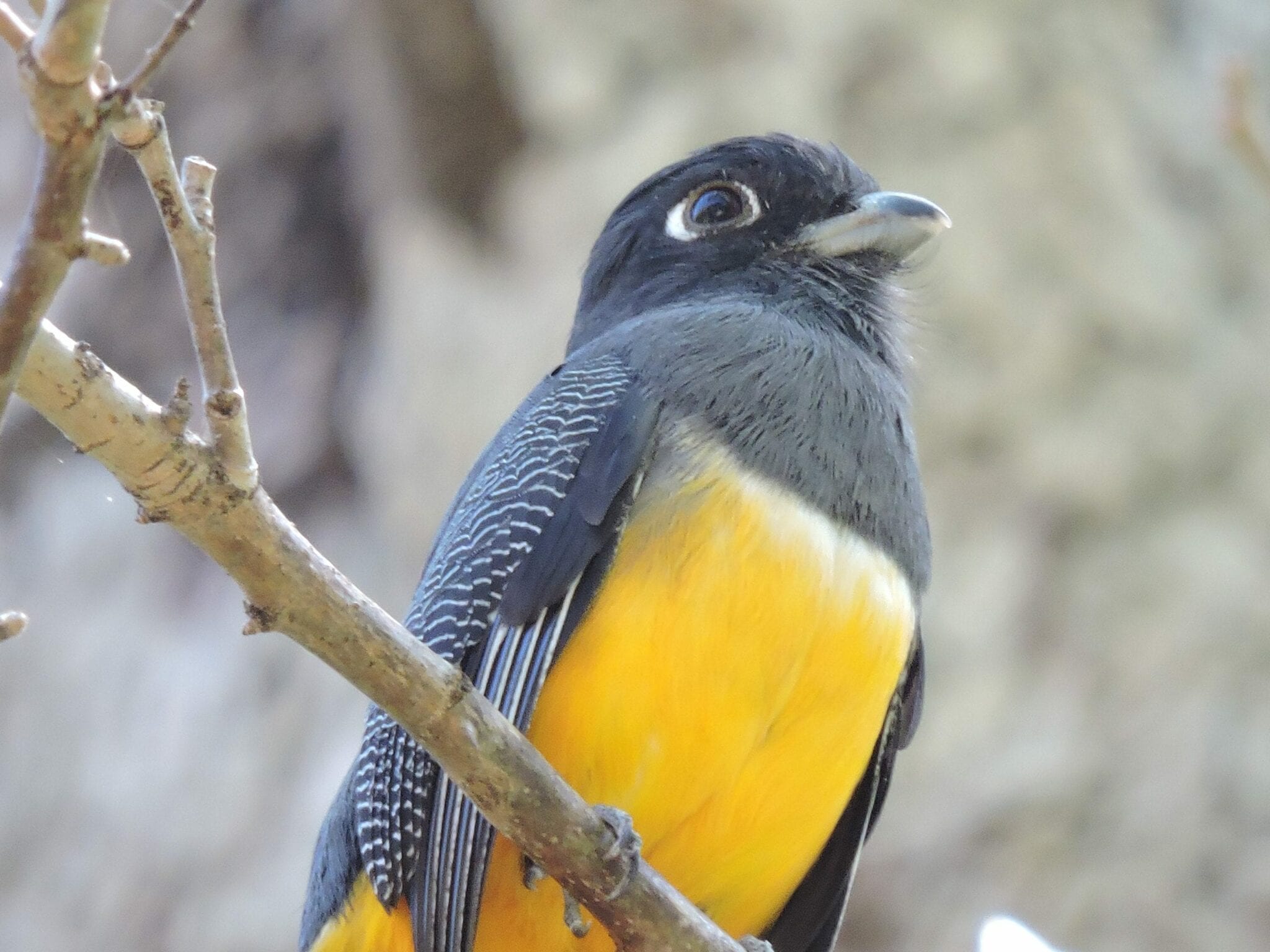 Britta N. (USA)
March 2023
"We did not have to worry about a thing. The planning and organization of the travel agency surpassed expectations. They picked wonderful hotels for us that made us want to stay forever; the drivers were very friendly and gave us..."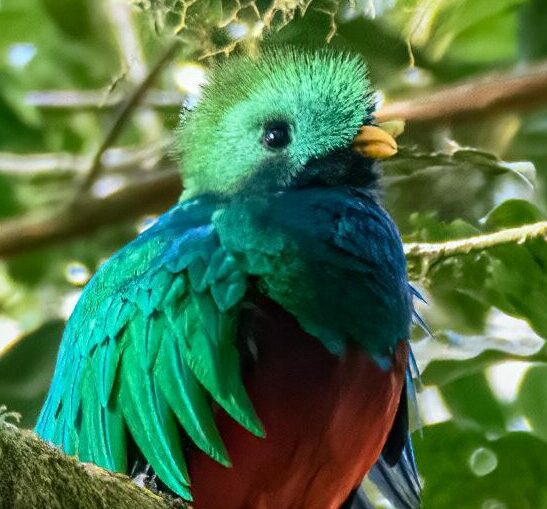 Pia G. (USA)
January 2023
"Every step of our trip, which involved six different destinations in Costa Rica was perfectly planned and executed. We traveled by car, boat, and plane, had different guides at each location with a total of 22 activities."
Michelle M. (USA)
January 2023
"Of the three places (Turtuguero, Arenal and Monteverde), we enjoyed Turtuguero the most. It is a remote area with very little tourist traffic. The tropical jungle is prestine and exotic. We had a terrific guide who took us to less traveled canals and spotted so many animals."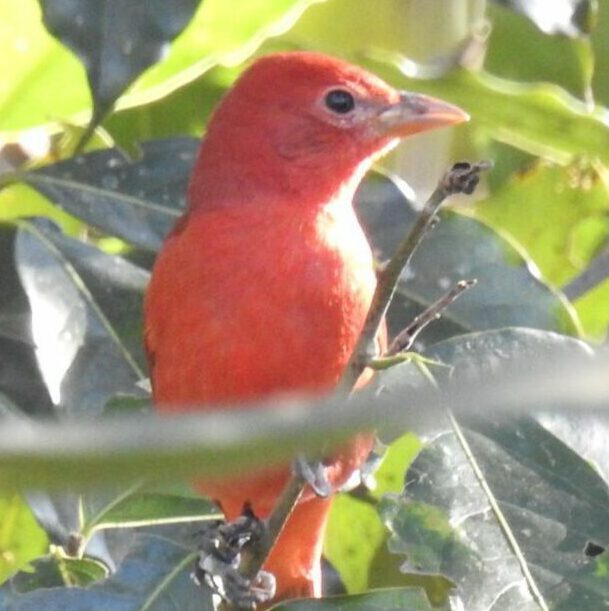 Diana H. (USA)
January 2023
"Tachiz was exceptional; they exceeded our expectations. We appreciated their courtesy and consideration for our preferences during the planning."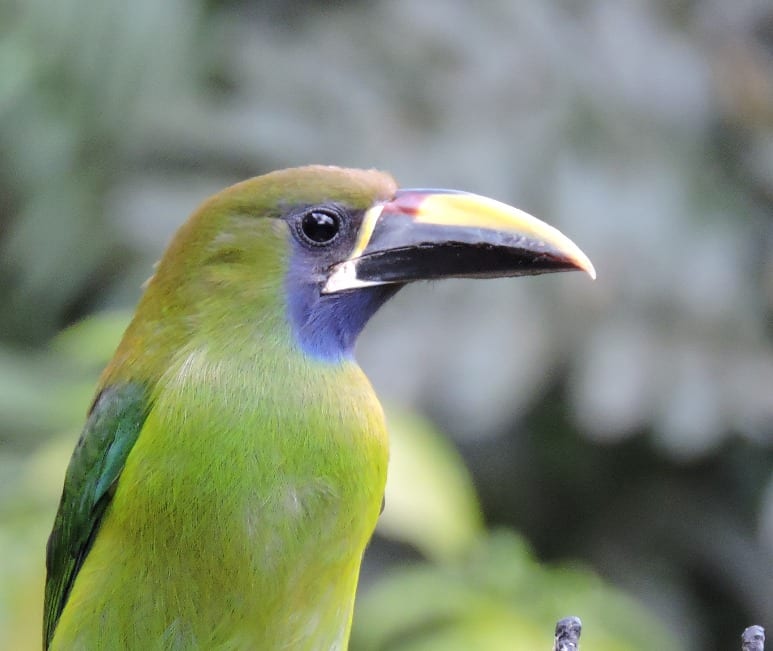 Andrea L. (USA)
August 2022
"This was a truly wonderful vacation, thanks to Tachiz Travel. They were warm, responsive, and kind. They planned excellent vacation excursions, picked beautiful hotels, and were truly available 24/7. I was extremely impressed with their planning abilities and their hospitality."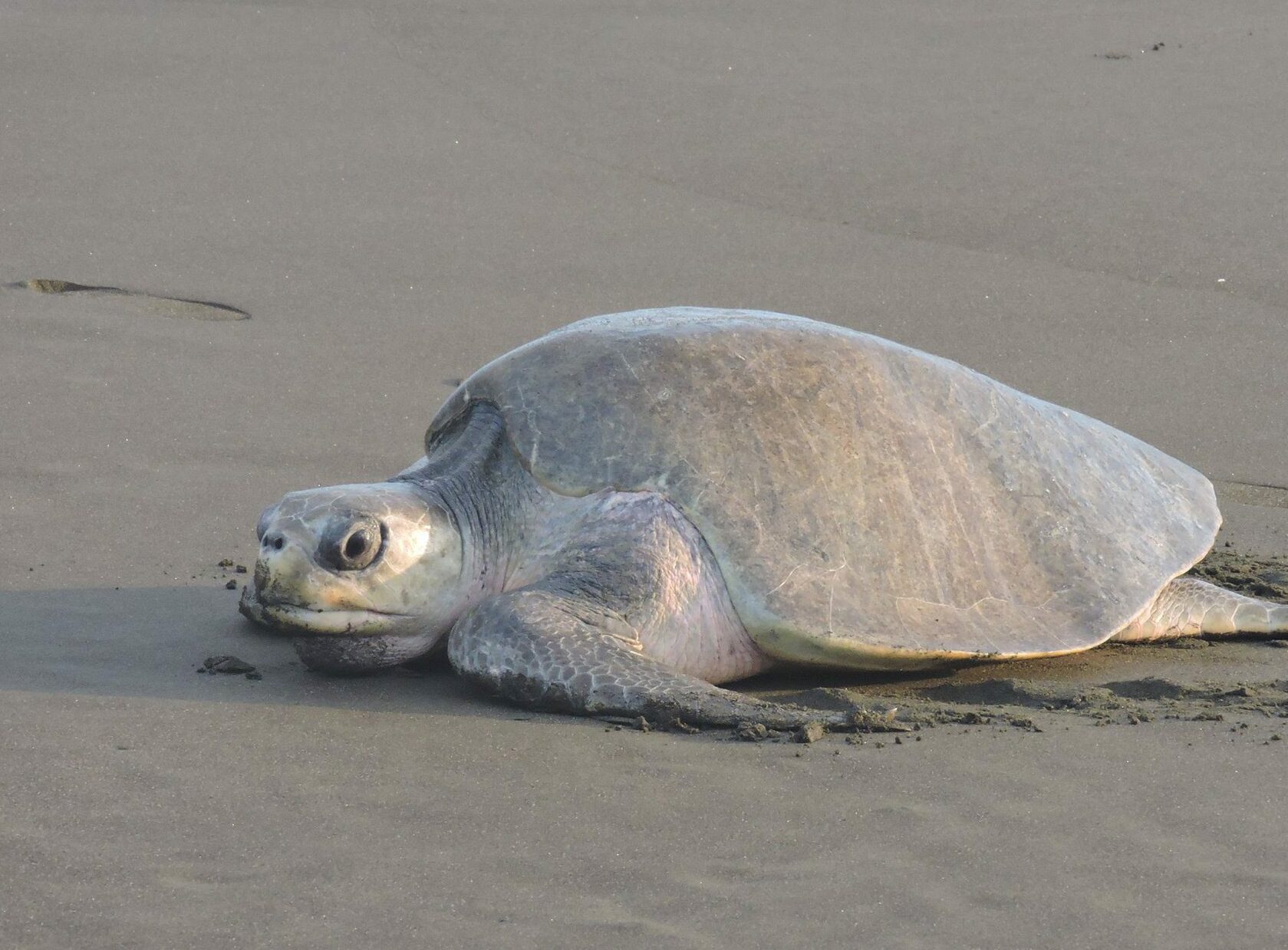 Chip L. (USA)
July 2022
"From seeing a tapir and giant green sea turtles laying their eggs on the beach in Tortuguero to trampsing through the jungles in Arenal to visiting the cloud forests in Monteverde it is difficult to single out a specific highlight."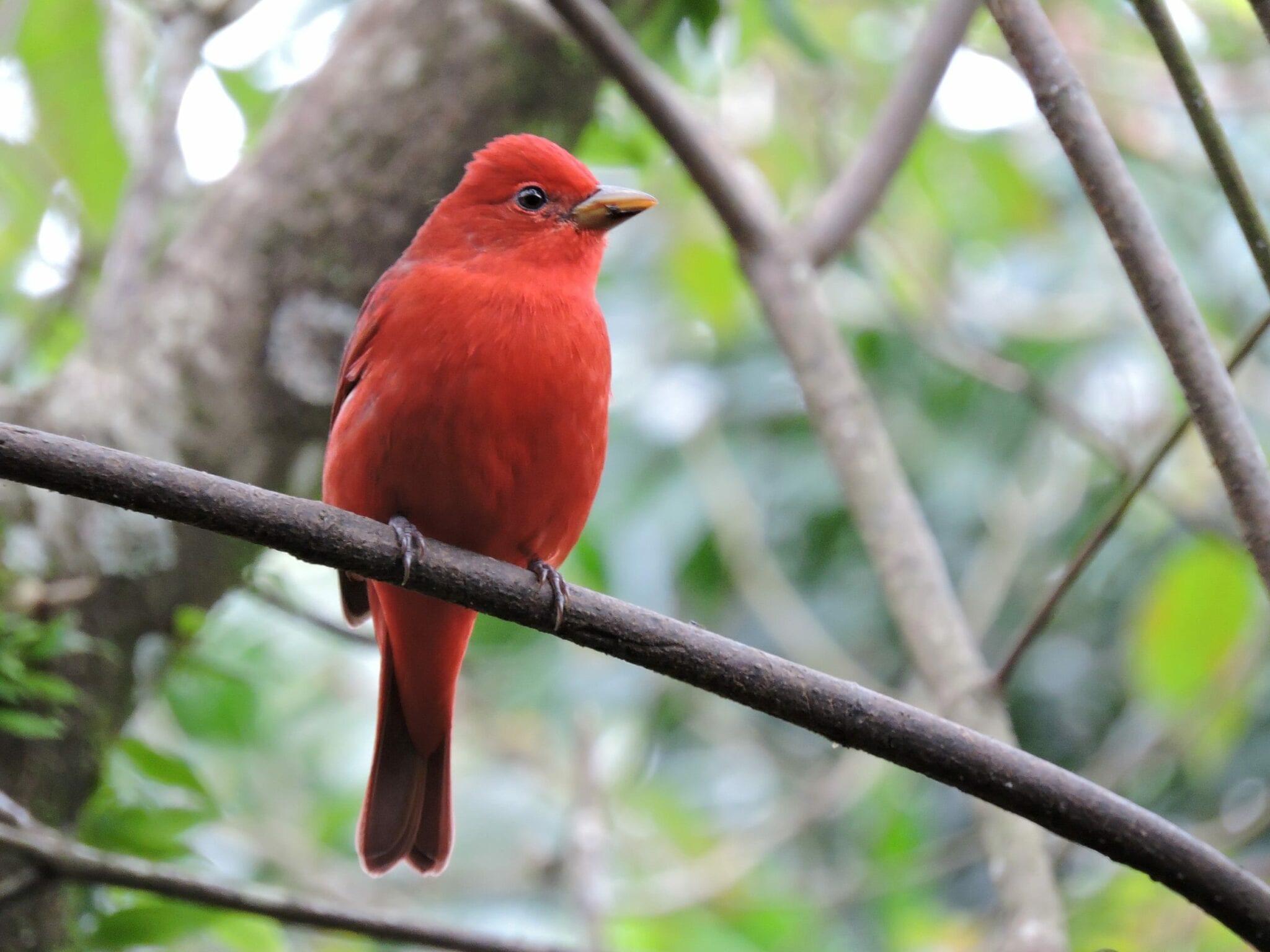 Stan C. (USA)
July 2022
"Alex and his crew planned an 8 night Costa Rican trip for our wedding anniversary, and we were able to see three different parts of Costa Rica, staying in the most beautiful hotels. They are timely, helpful, responsive, and very knowledgeable. From arrival to departure, we were well cared for."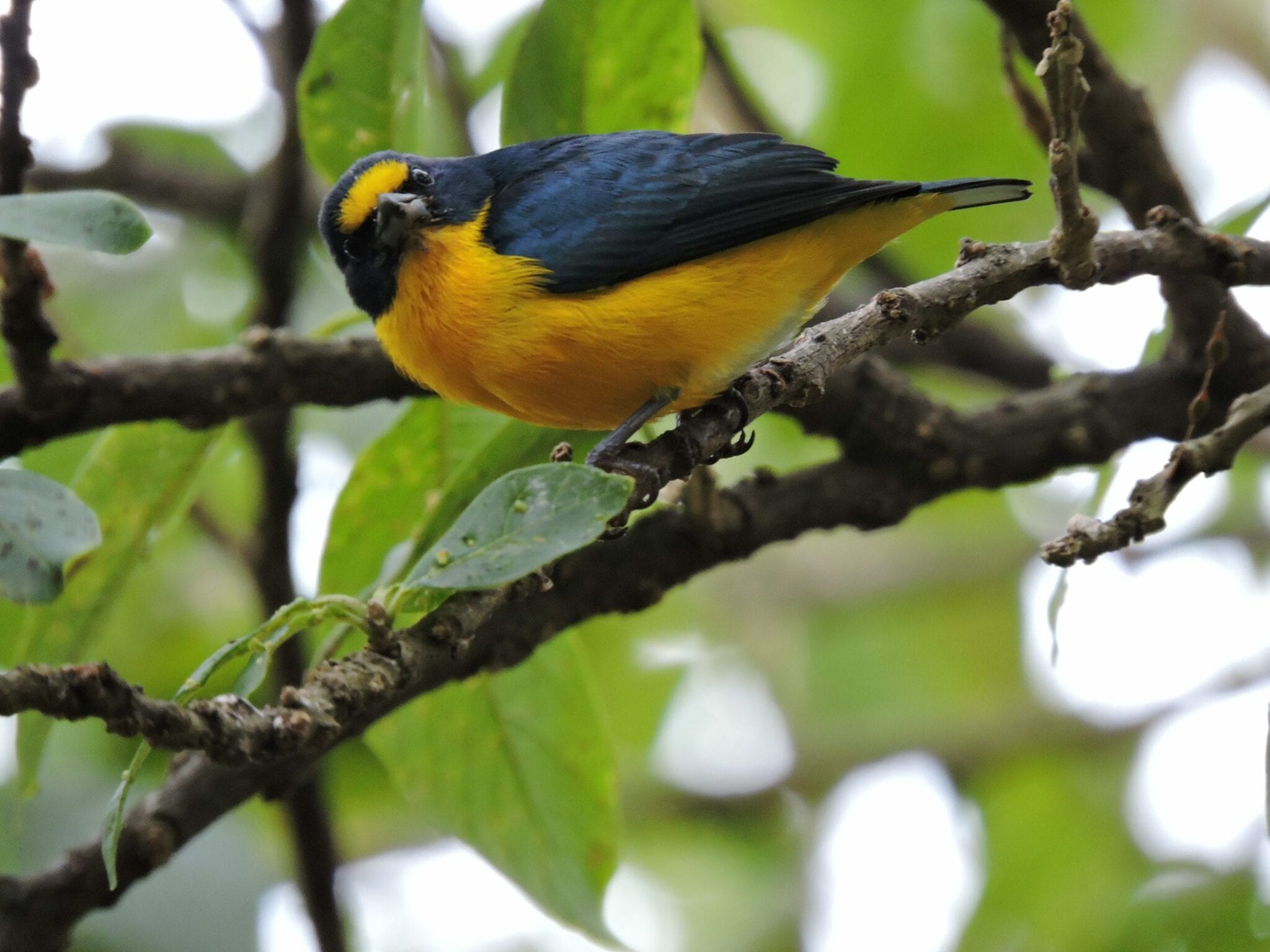 Kevin H. (USA)
May 2022
"Alex and his brother Francisco took care of everything (from hotel bookings, excursions, transportation) and I was both taken away with their personal communication style and attendance to my needs before and during my trip."
Premal D. (USA)
April 2022
"Every location and activity we visited was memorable. The kids especially loved the whitewater rafting, canyoneering and zip lines."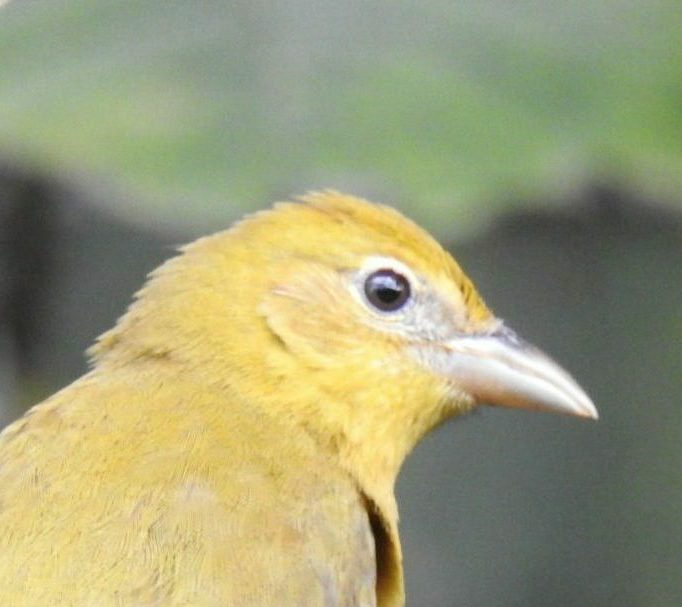 Margaret M. (USA)
April 2022
"Alex and Francisco stayed in constant contact during our planning process as well as during our trip itself. Their plans remained within our proposed budget, and their lodging and excursions were perfect for our family of ten! Ranging from age ten to over seventy."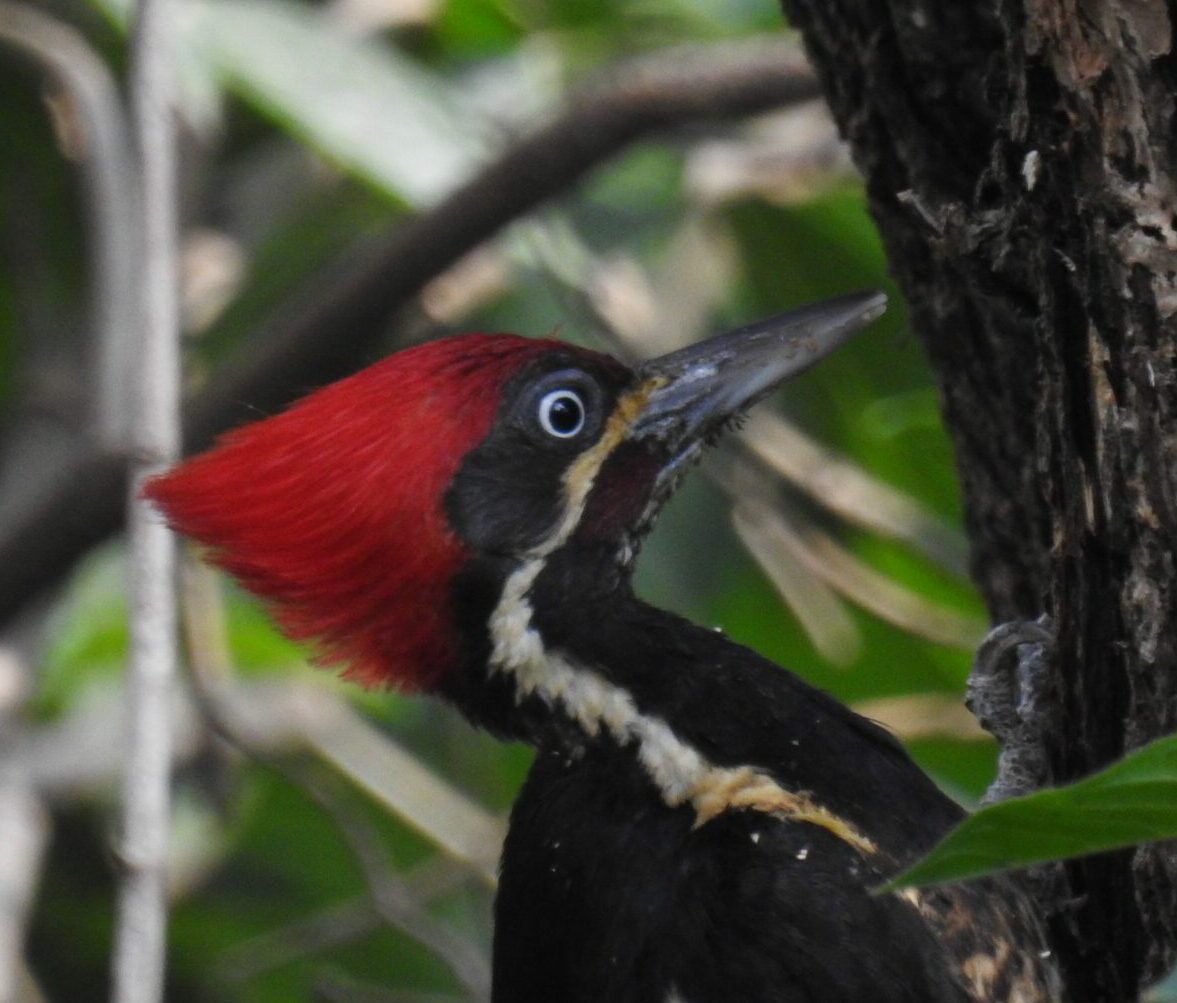 Debra D. (USA)
March 2022
"We all enjoyed seeing all the animals and birds, especially sloths and monkeys for the grandchildren. White water rafting and zip lining were also a hit! Being surrounded by such beauty and nature is what I will always remember."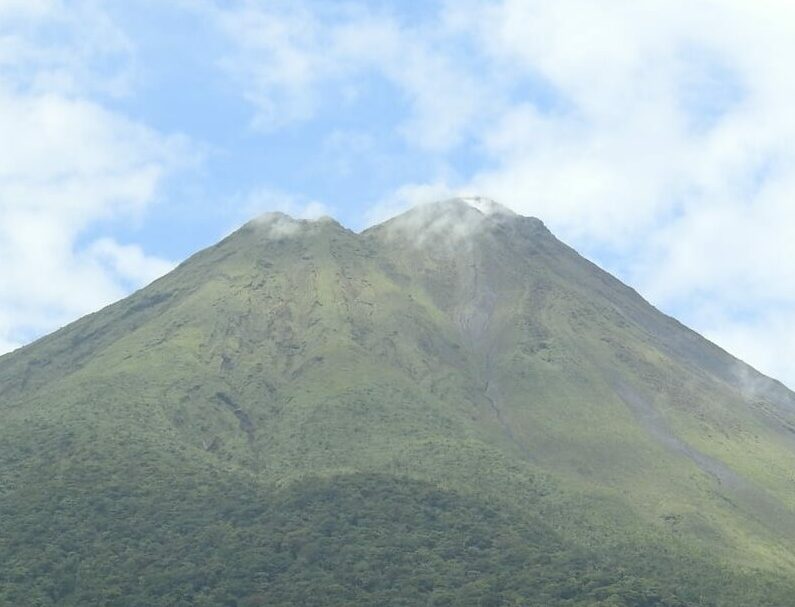 Charles J. (USA)
March 2022
"From first contact to our final farewell, Alex and Francisco went above and beyond to ensure our adventures in Costa Rica were well organized and memorable."
Maria I. (USA)
December 2021
"I really appreciated how you worked with us to set up a great trip, and then supported us throughout the trip with such personal and timely service. Thanks again."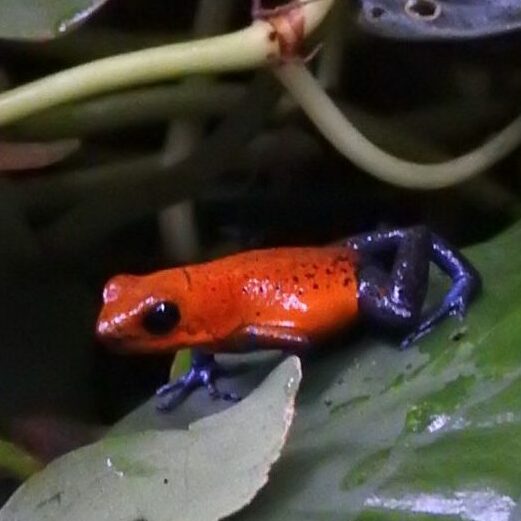 Katie K. (USA)
November 2021
"Everything from start to finish was exceptional working with Tachiz Travel. We had never been to Costa Rica before but were interested in experiencing both the rainforest and the Pacific coast and they tailored a plan for us wonderfully."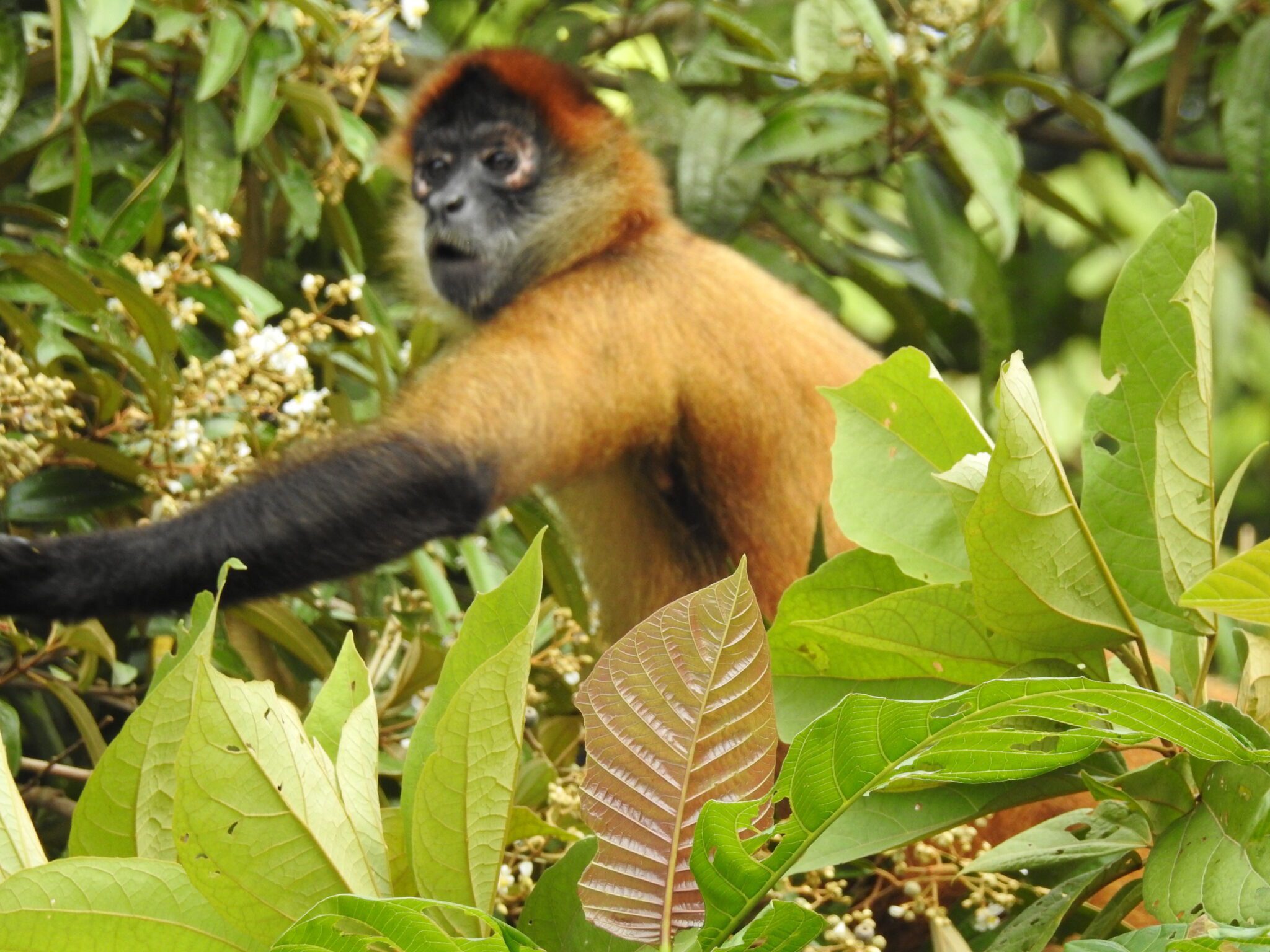 Kevin A. (USA)
October 2021
"Top notch service in every area. They spent ample time on the phone with us in advance of the trip making sure they fully understood our vacation needs and surpassed our expectations."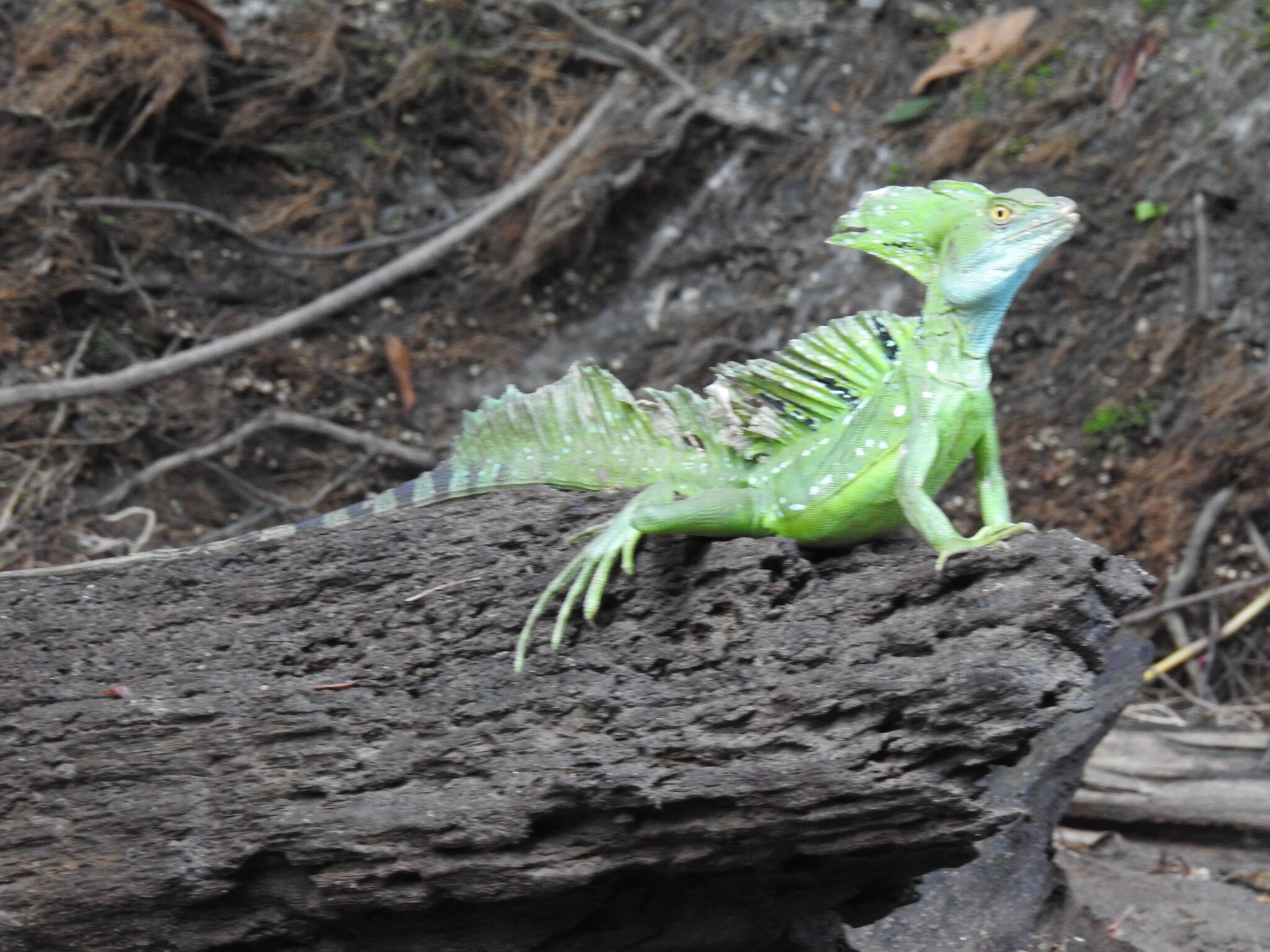 Adam B. (USA)
October 2021
"Fantastic! Tachiz took care of everything. The owner and his wife met us at the airport with a care package of coffee and chocolate. It was such a nice welcome."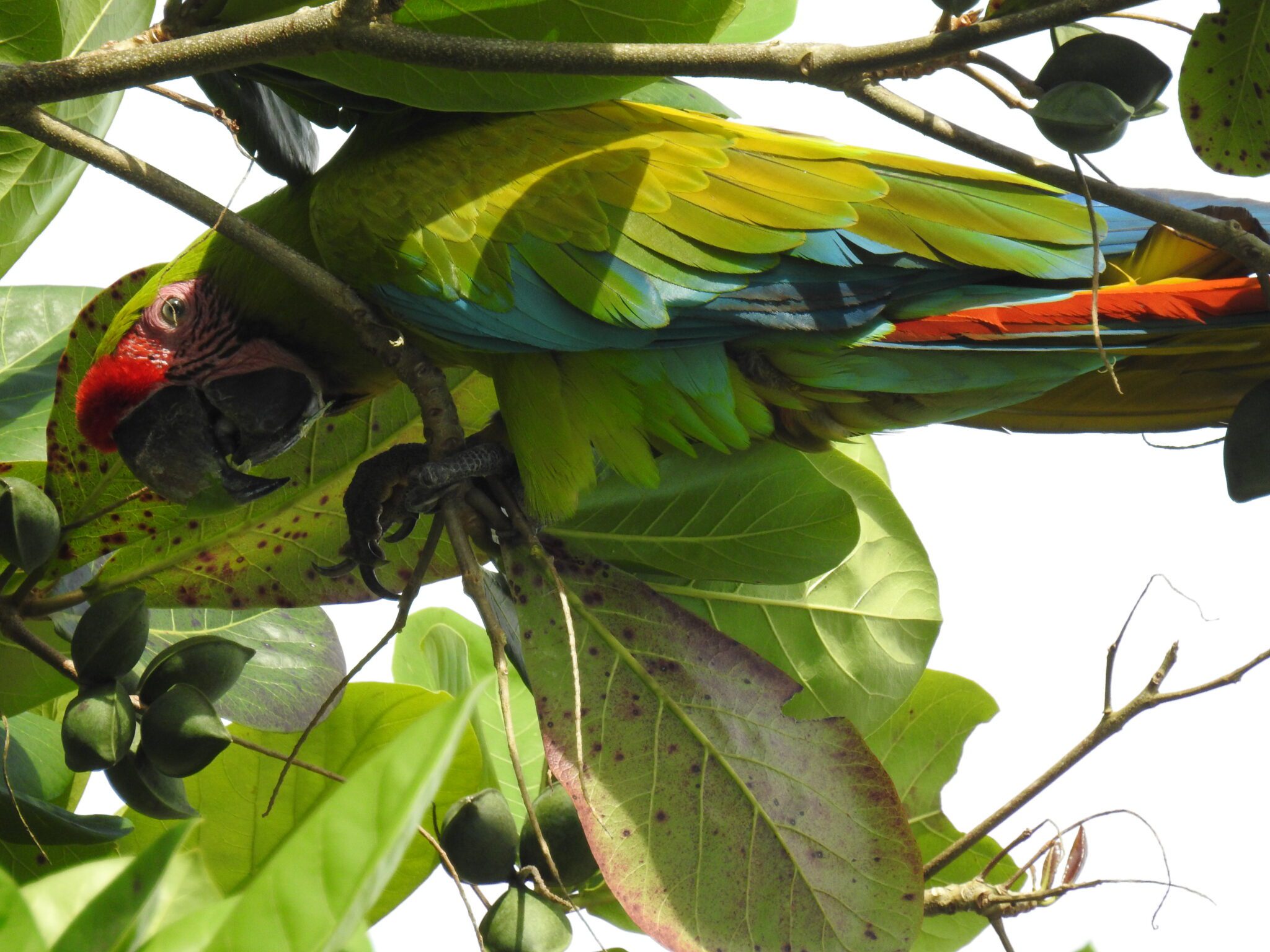 Michael C. (USA)
September 2021
"We felt like the attention to detail before and during the trip was very good. They would check in with us throughout the trip to see if there were any problems or if there were any additional things that we needed."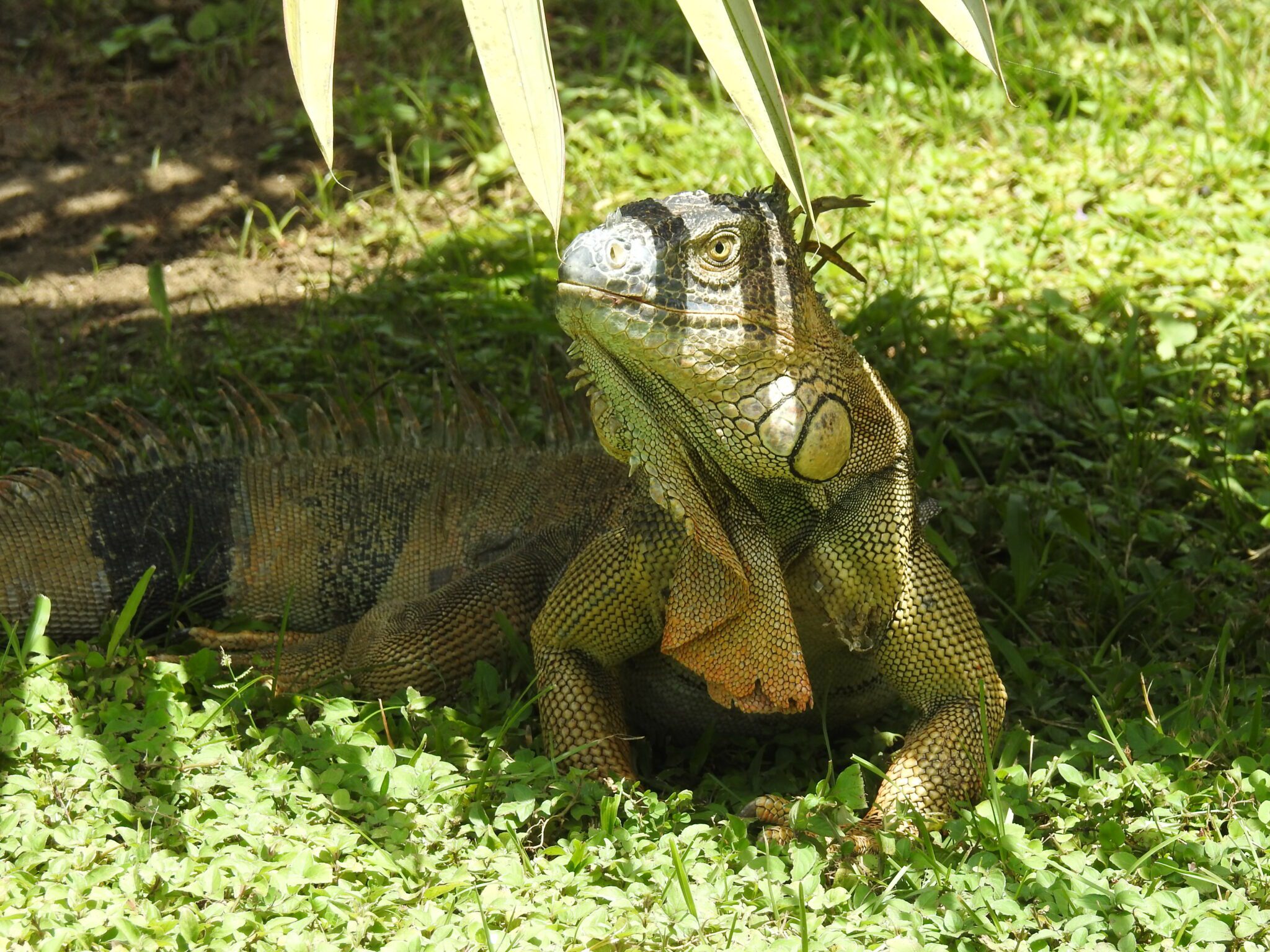 Lakisha F. (USA)
September 2021
"I highly recommend Alex and his team for anyone looking for an expertly curated trip to the beautiful country of Costa Rica. Their attention to detail, responsiveness, and superior service is hard to match!"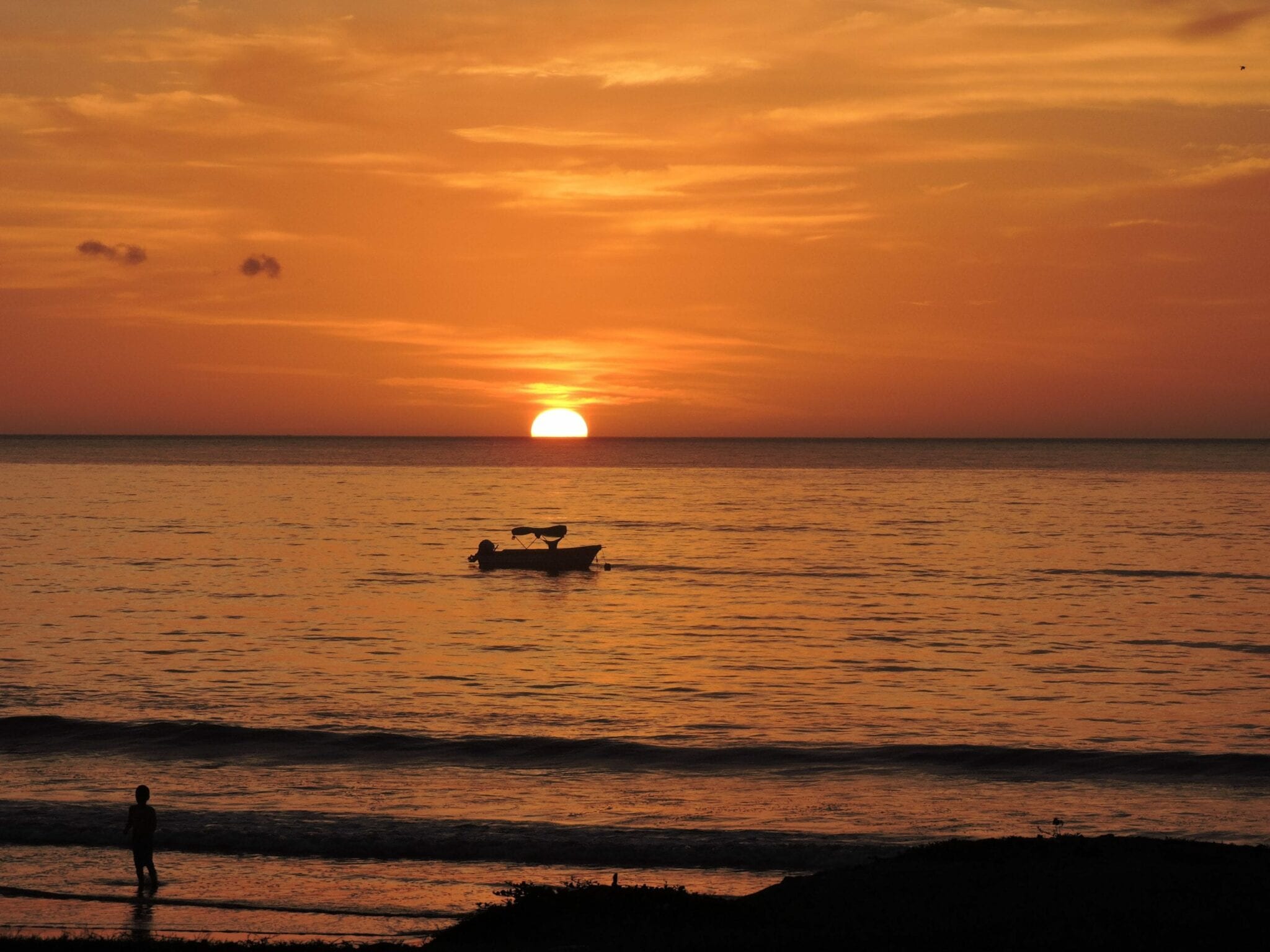 Brittany W. (USA)
August 2021
"All of our drivers, and tours were wonderful and very punctual. They gave us a wonderful honeymoon and we would recommend them to anyone going to Costa Rica."
Kathleen O. (USA)
August 2021
"This team will do whatever it takes to keep you organized, safe, and relaxed! We are so grateful to have found this group through Zicasso."
Melanie C. (USA)
August 2021
"Costa Rica is without a doubt, one of the most beautiful places on earth; and their people are some of the nicest, and most welcoming we have ever met."
Julia L. (USA)
August 2021
"I learned so much and we saw our first sloth out in the wild! My favorite thing was the leaf cutter ants! I couldn't stop getting video clips of them."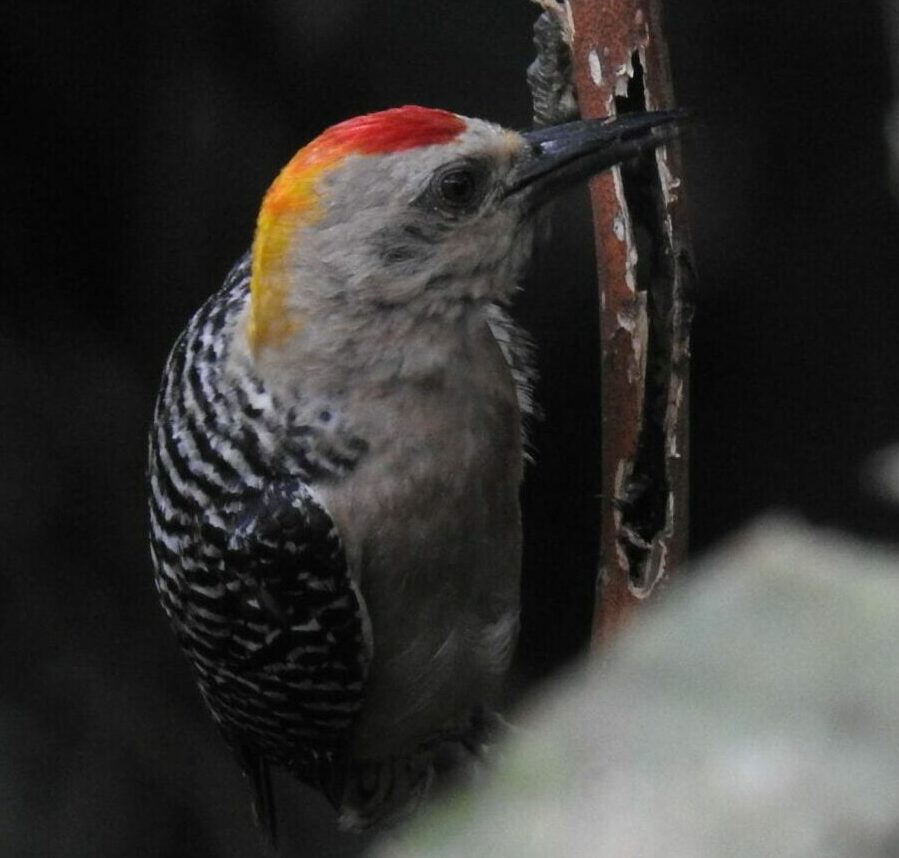 Laura H. (USA)
June 2021
"The whole trip was absolutely fabulous, but our last hotel: El Parador In Manuel Antonio was amazing."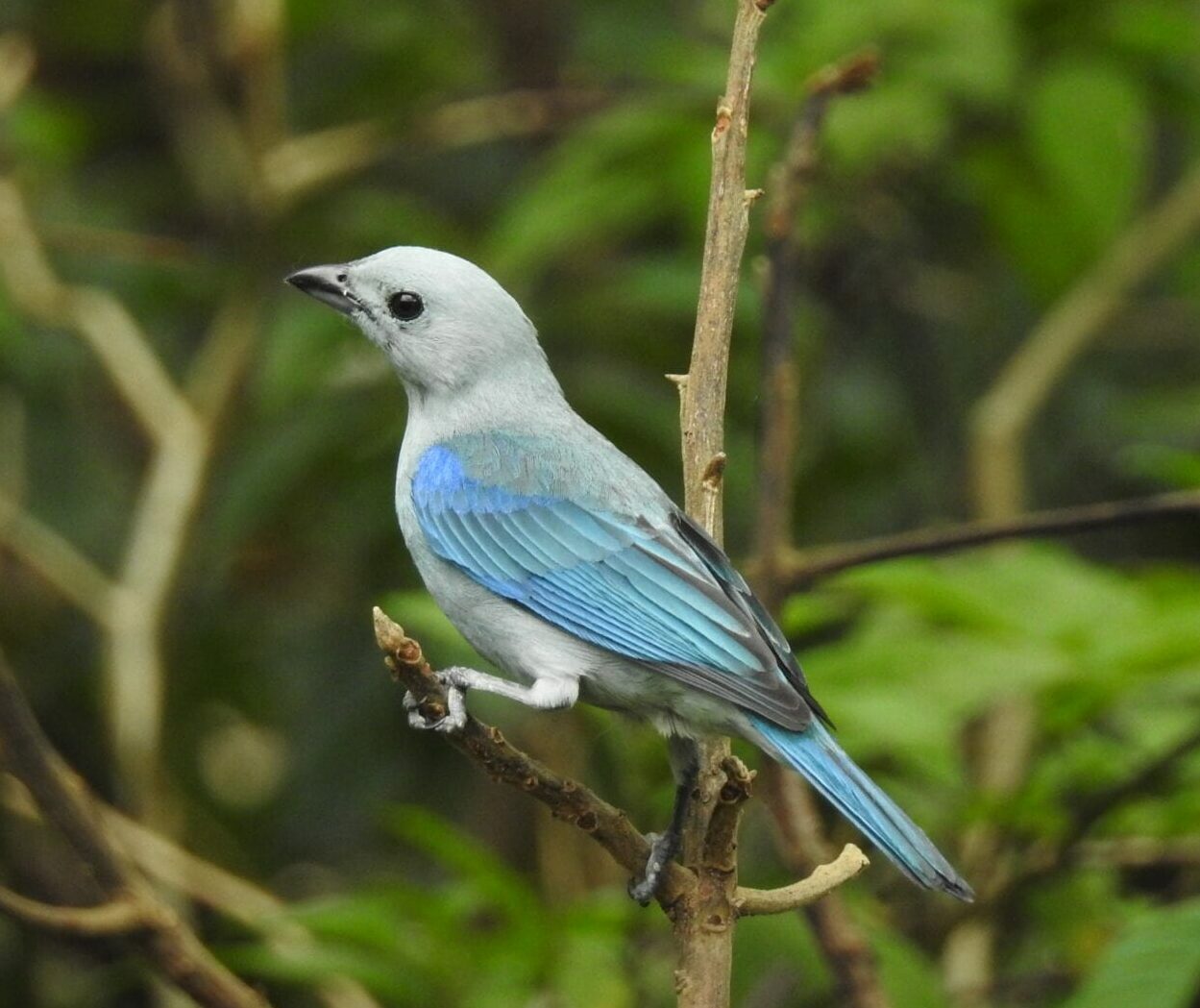 Beth J. (USA)
May 2021
"My kids left their passports at our first hotel (over 3 hours away!) and Tachiz made sure the passports were back in our hands that night."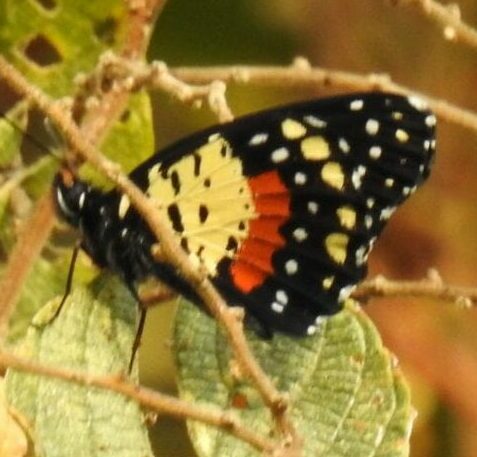 Nicolas H. (USA)
May 2021
"I was truly impressed with the 24/7 communication through whatsapp, anytime I had a question they had an answer within minutes."
Ashlie C. (USA)
May 2021
"The accommodations at the three locations we visited all had incredible views. We spent time on our patios, watched endless wildlife."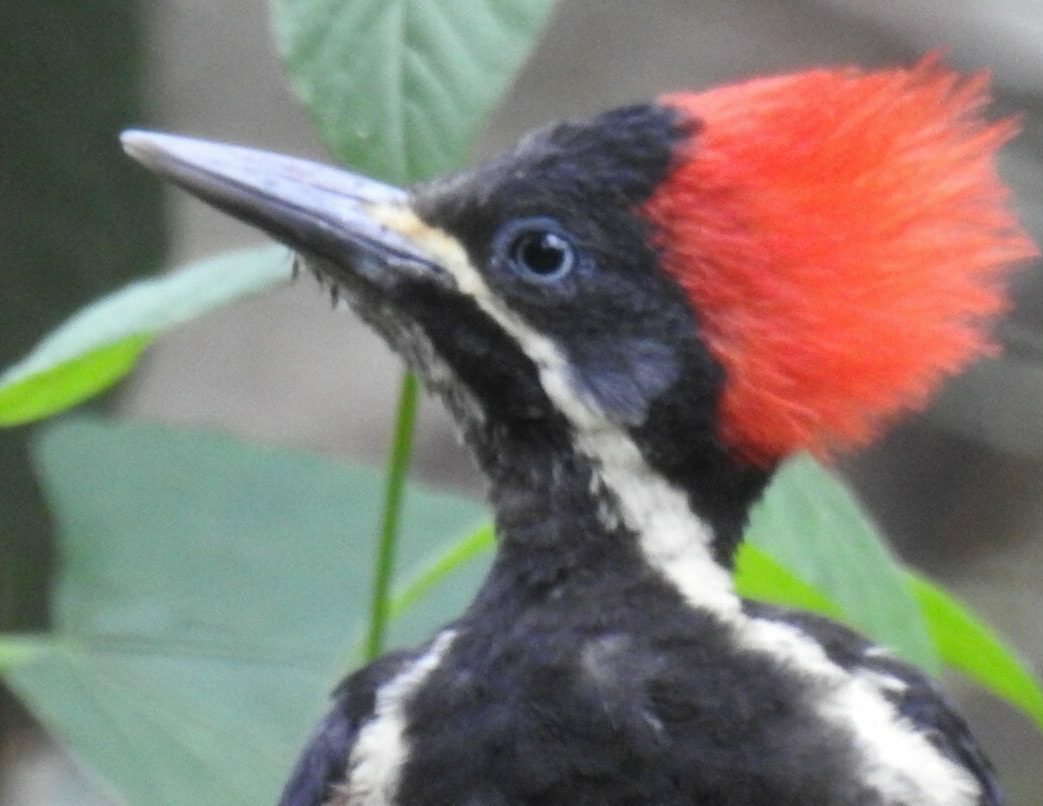 Ryan D. (USA)
April 2021
"Great service, I have zero reservations about using this group. They were professionally, timely, knowledgeable and friendly. We felt like family by the time we were done."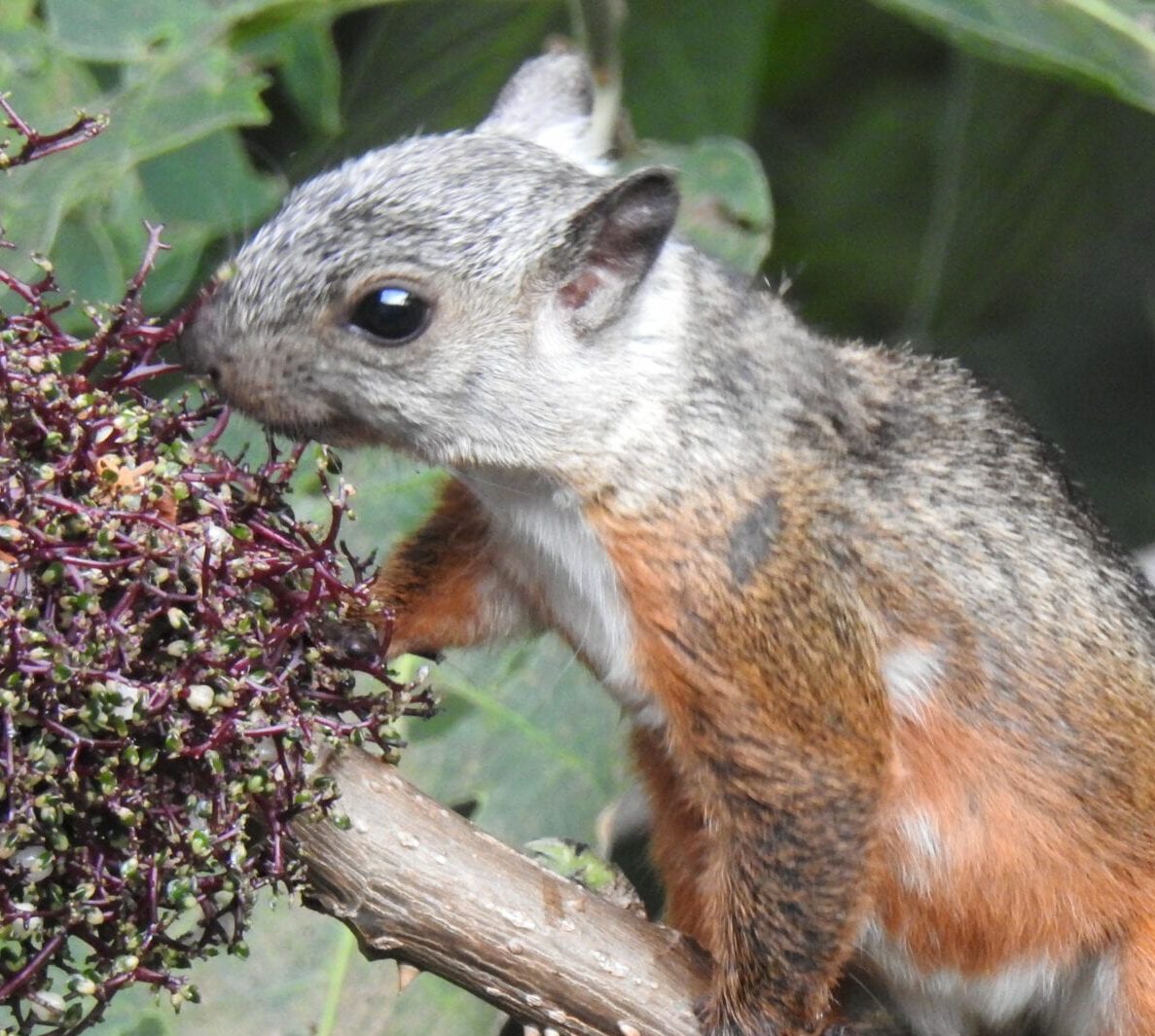 Shannon T. (USA)
April 2021
"The hotel accommodations and excursions each day exceeded our expectations and gave us memories we will cherish."
Liz M. (USA)
April 2021
"They put together an itinerary which perfectly answered our desires. When we had an issue during our stay, they immediately took care of it."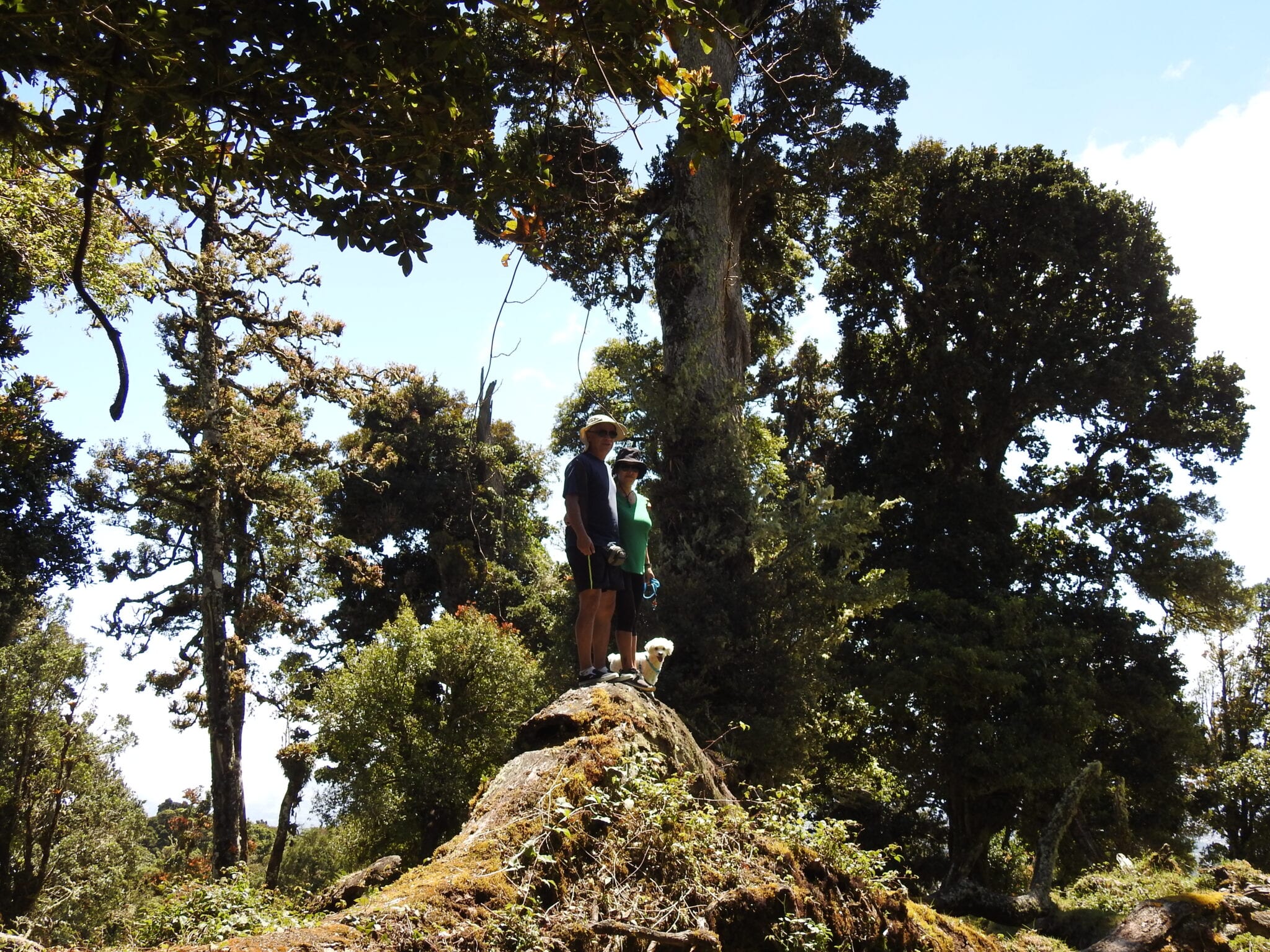 Erin P. (USA)
February 2021
"Tony and Alex with Tachiz went out of their way to ensure we had a wonderful time. From teaching us about local customs and taking us to dinner on our first night, to going out of their way to find us an atm and guanababa. They felt like family."
Jaime K. (USA)
January 2021
"The Costa Ricans have mastered moving around the pandemic with a grace that I wish my home country could mimic. There are constant temperature checks, masks required in public places (...)."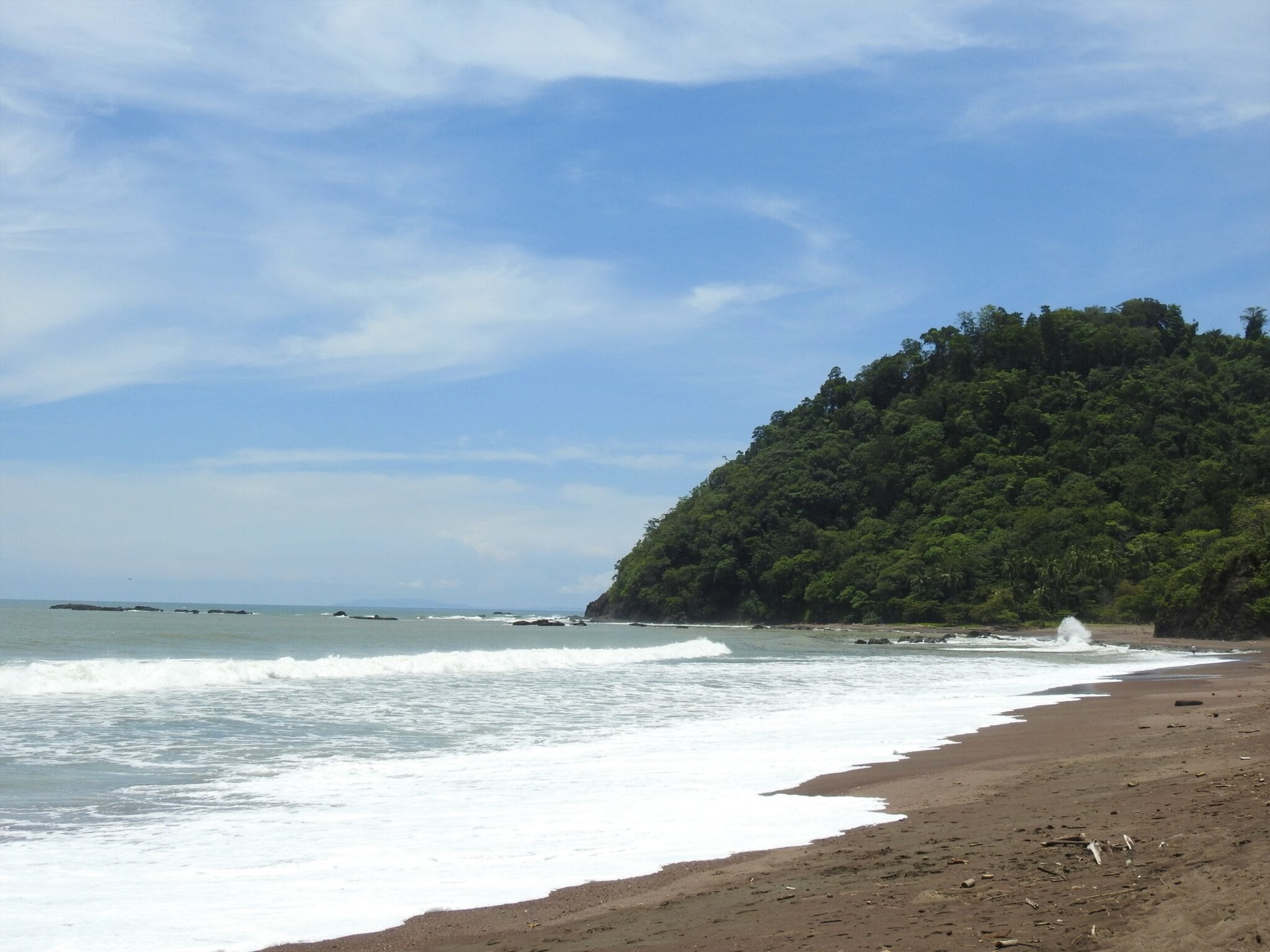 Clint W. (USA)
October 2020
"We were very happy with how the trip went, and the support received from Tachiz Travel before and during our travel."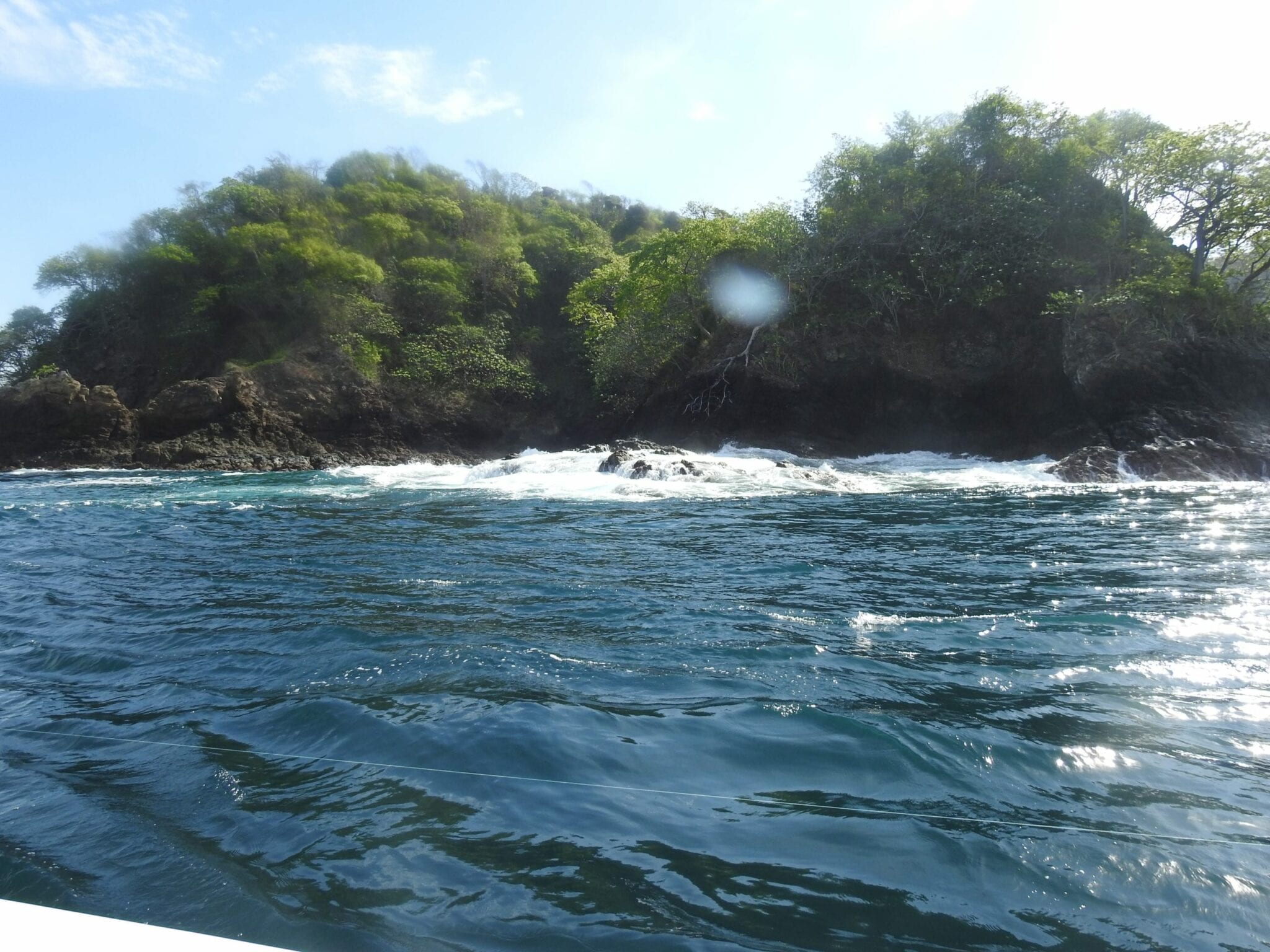 Kimberley B. (USA)
May 2020
"Not only did everything go as planned, but as they were trying to get people home and deal with all of the cancellations, we never felt like we weren't being taken care of."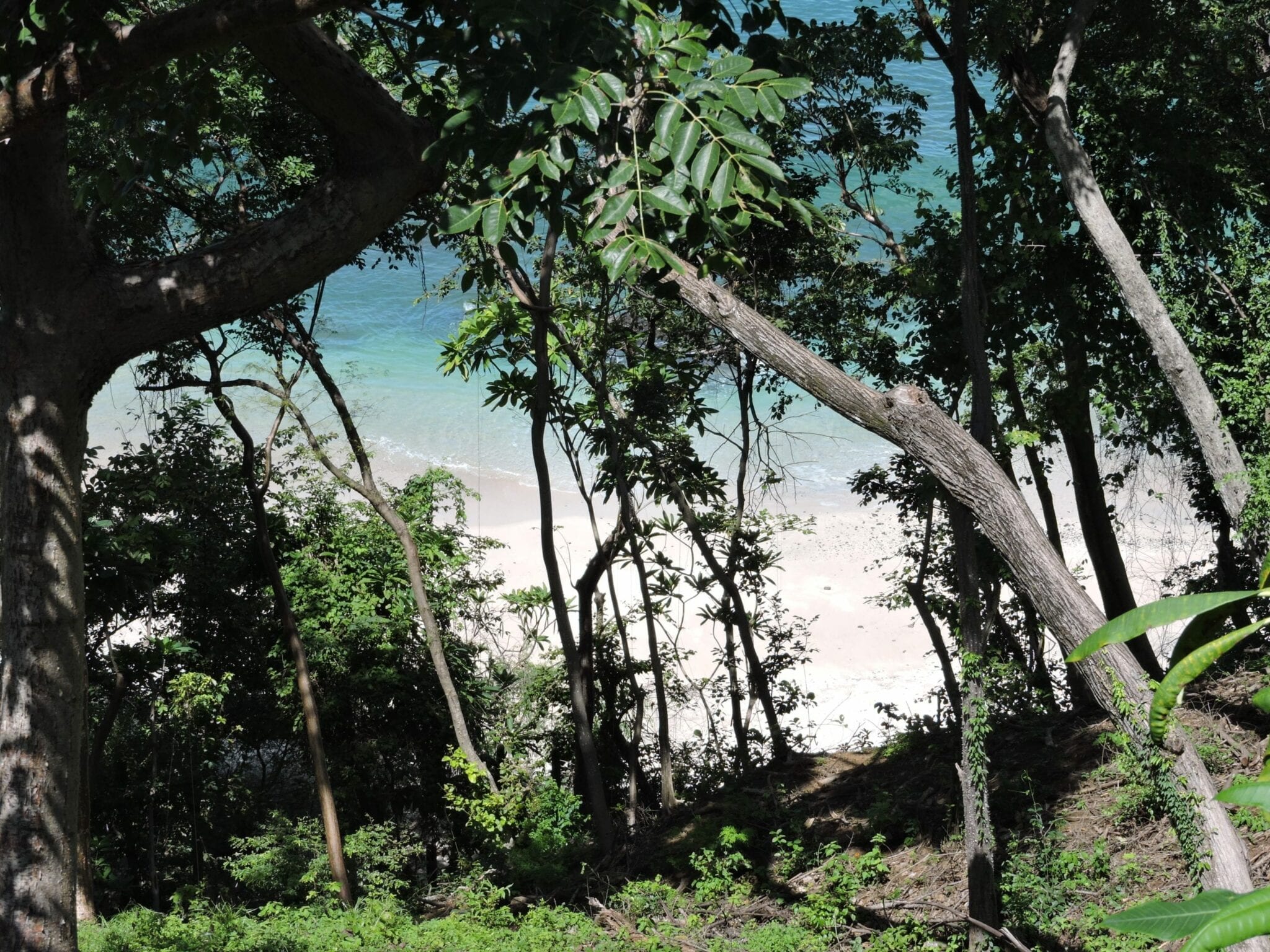 Abraham G. (USA)
March 2020
"That there was 24/7 phone availability both from the US and in Costa Rica was unexpected and greatly valued."
Steve D. (USA)
February 2020
"Tachiz Travel did an outstanding job of coordinating our vacation. I have never worked with a group that communicated better than the team at Tachiz Travel.
Anne D. (USA)
February 2020
"Tachiz Travel is exceptional! They arranged every detail for our trip in Costa Rica according to our expressed interests and budget limit."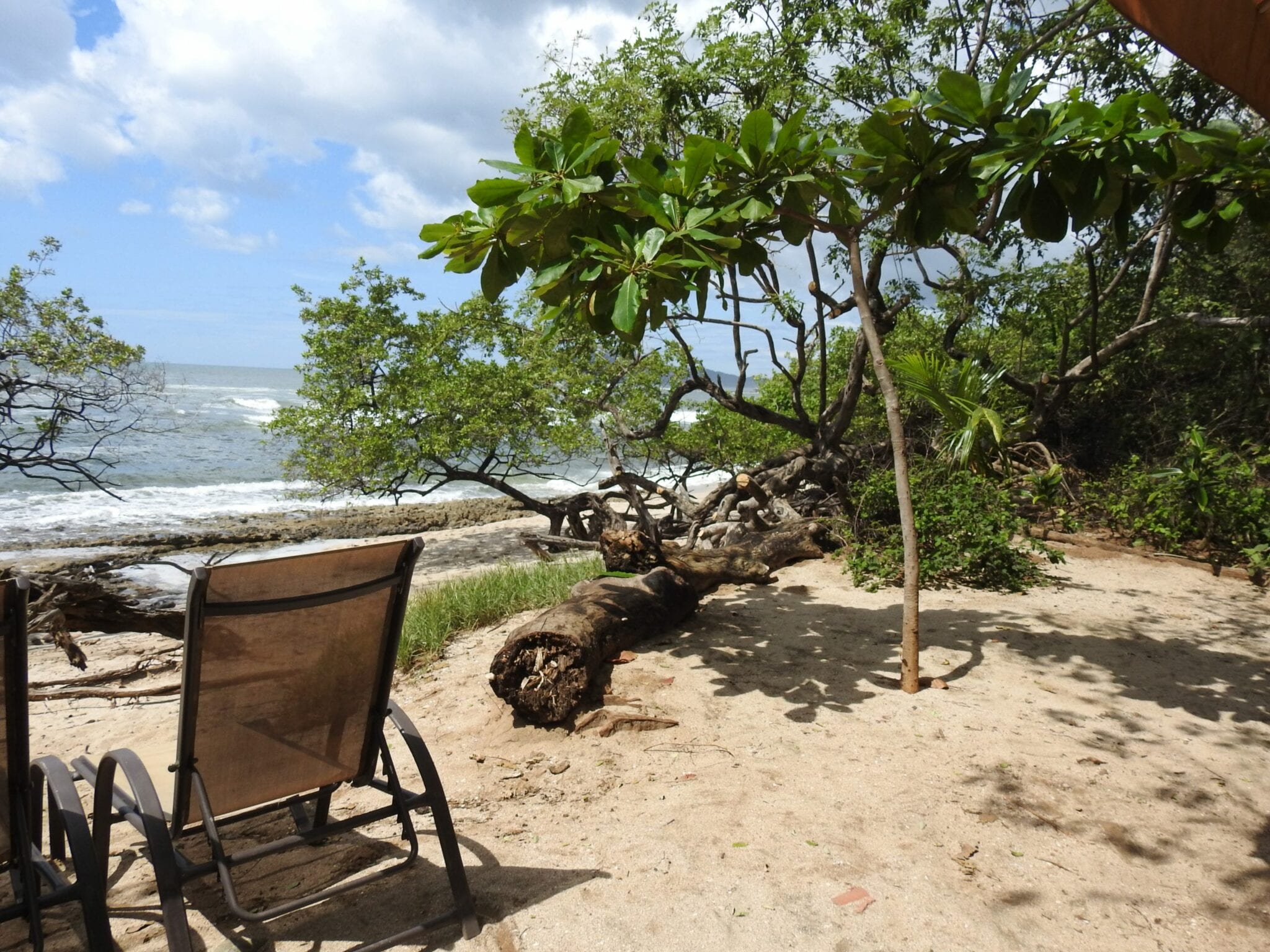 Jeffrey F. (USA)
February 2020
"Everyone at Tachiz was focused on customer service and making sure we were well cared for during our trip."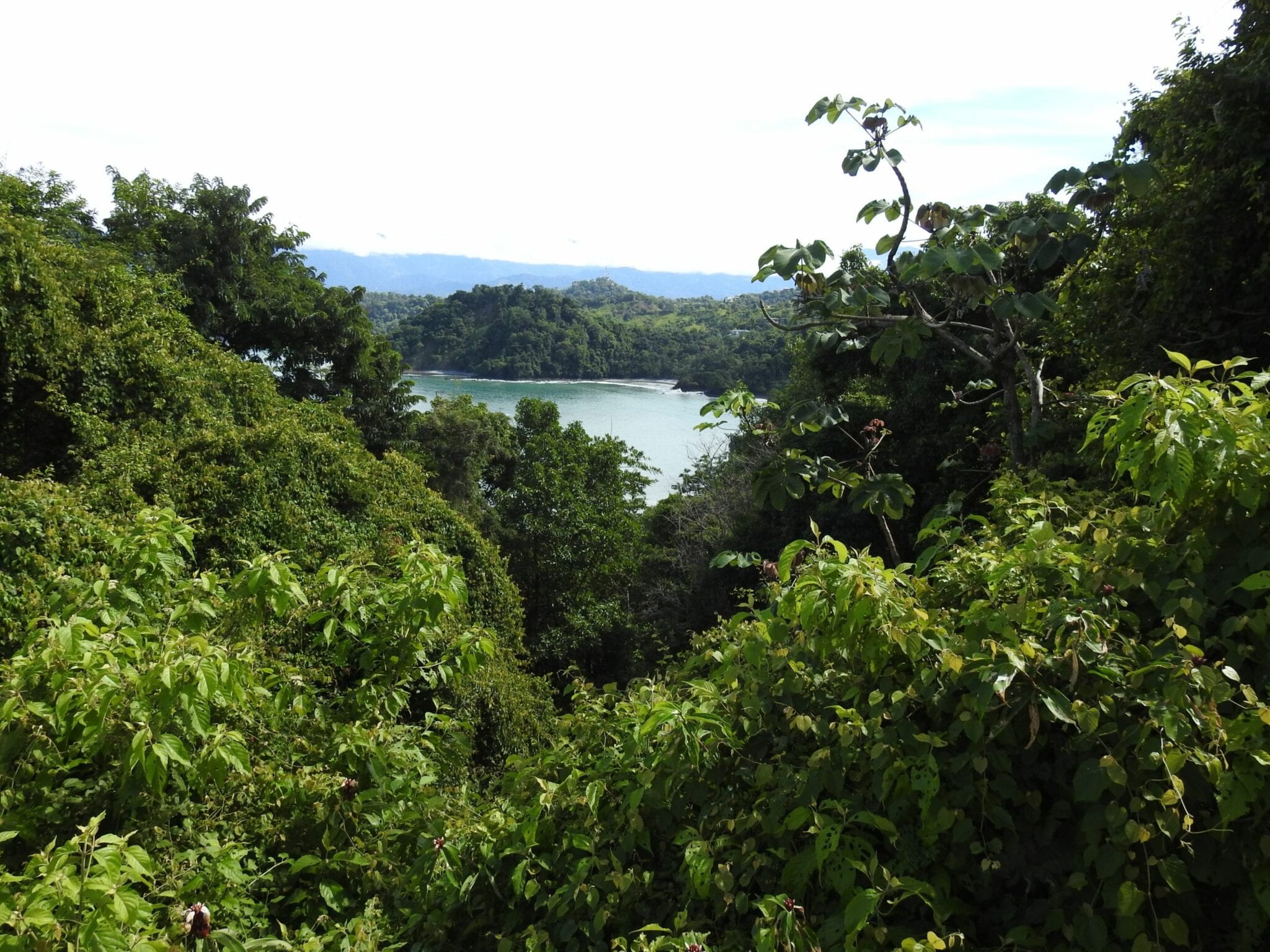 Patsy R. (USA)
February 2020
"Tachiz owners and staff were always very responsive and considerate of all our questions and ideas."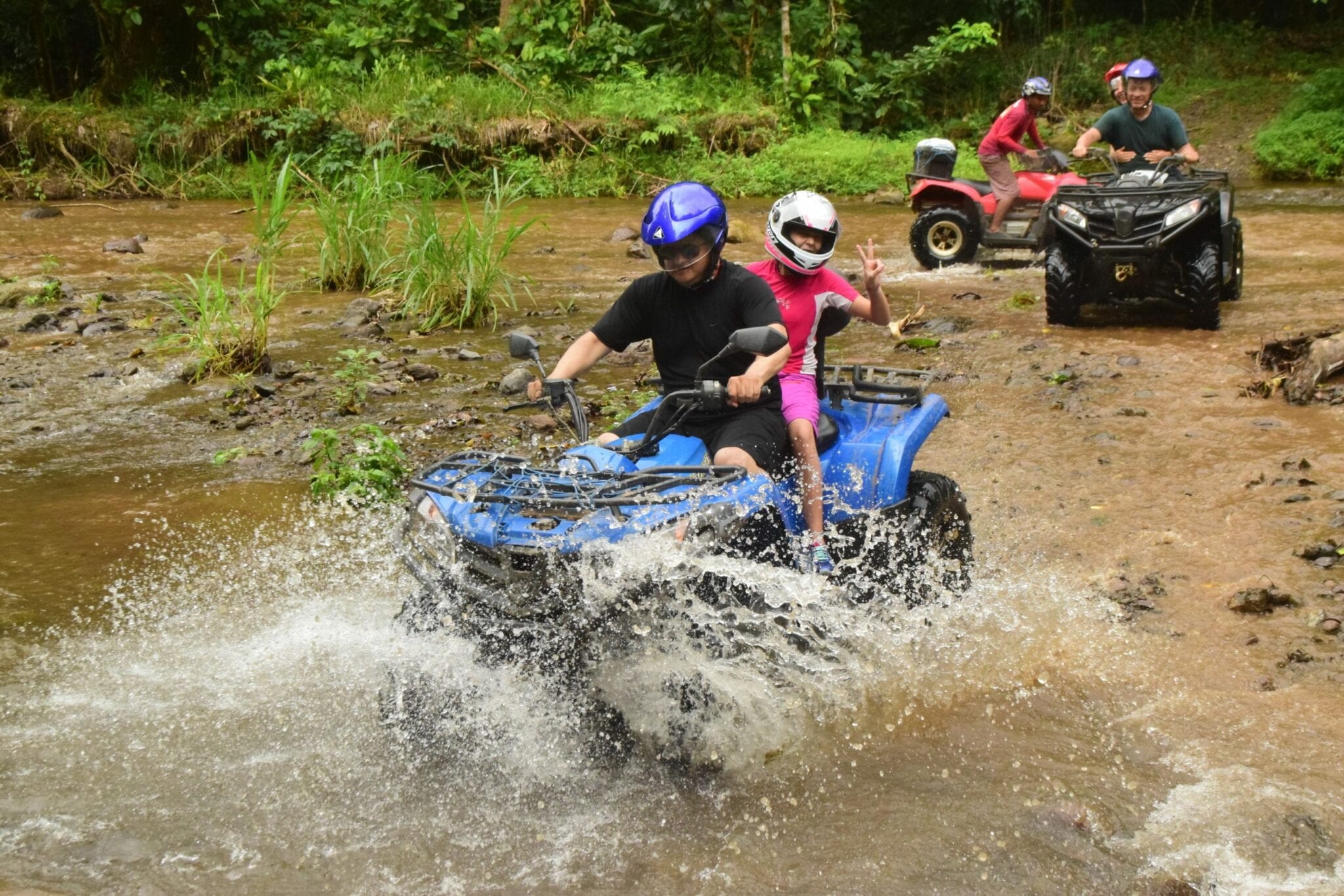 Kerry D. (USA)
February 2020
"Adventurous and well planned! Tachiz Travel provided a clear itinerary and organised all transports within the country for us. They were available when called and helpful..."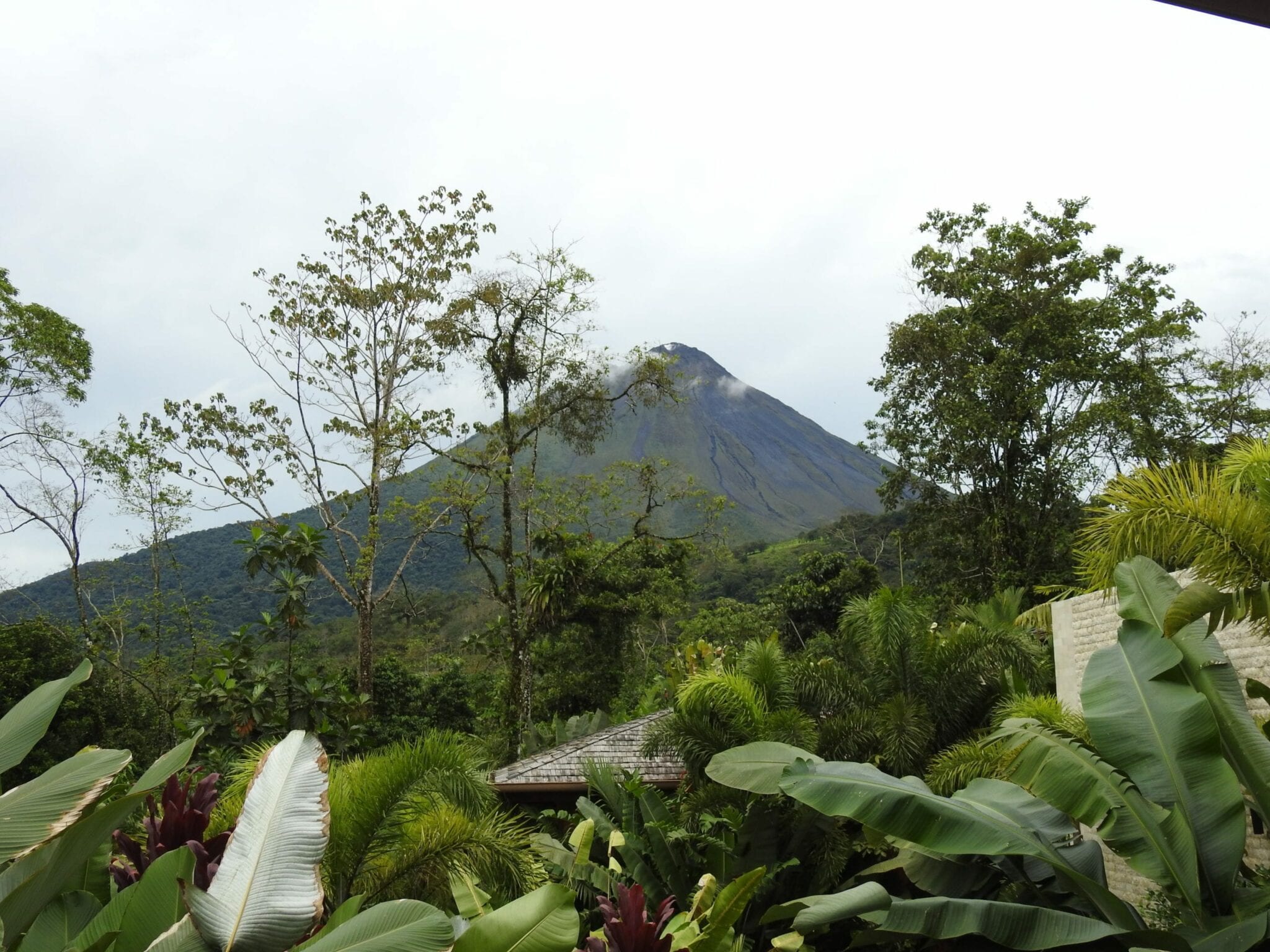 Ian R. (USA)
February 2020
"It was amazing, extremely well organized, we would not hesitate to use Tachiz again and recommend them for others visiting Costa Rica."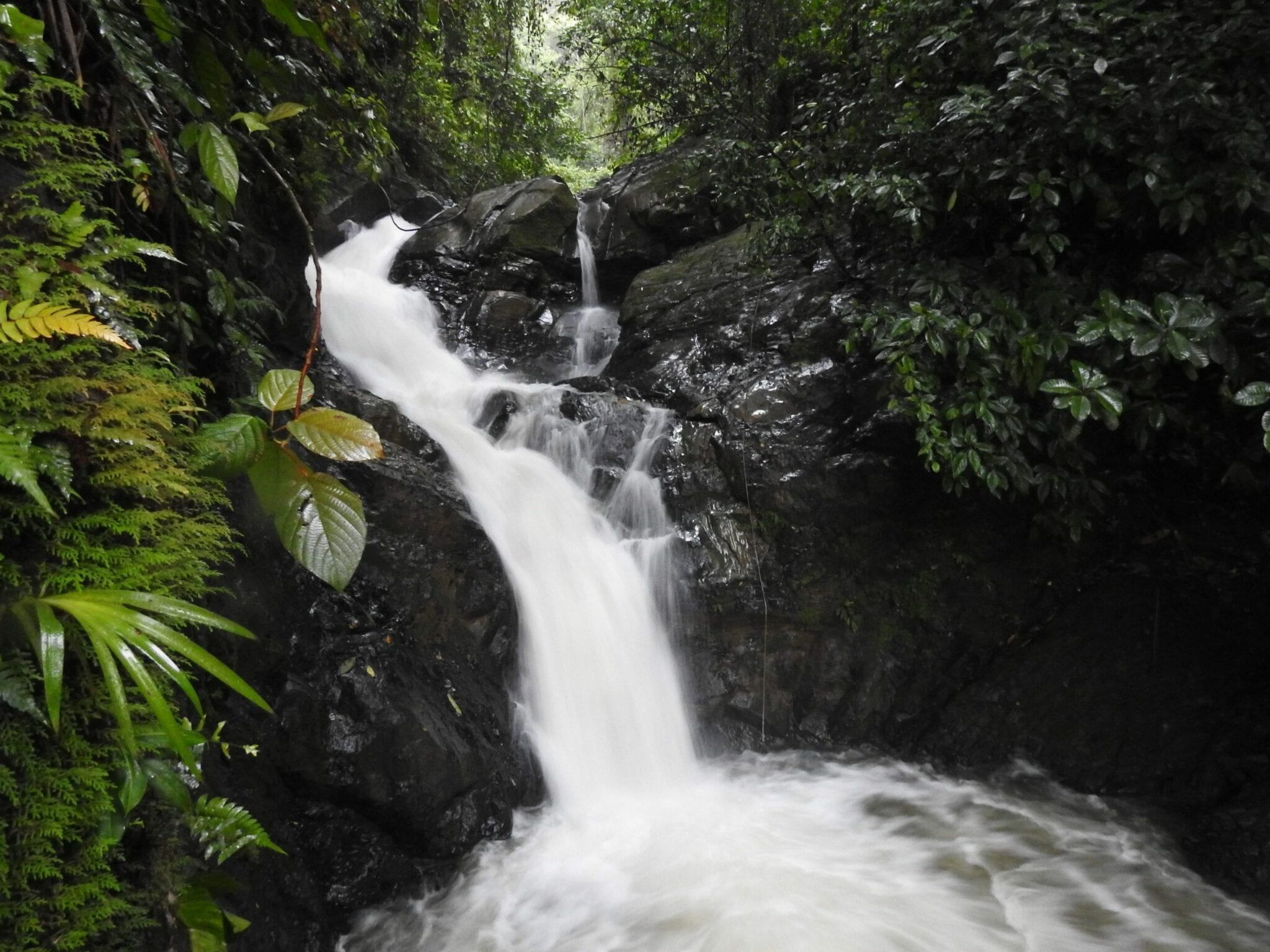 Nicholas B. (USA)
February 2020
"Tachiz were immediately responsive, professional and detail oriented throughout my interaction with them.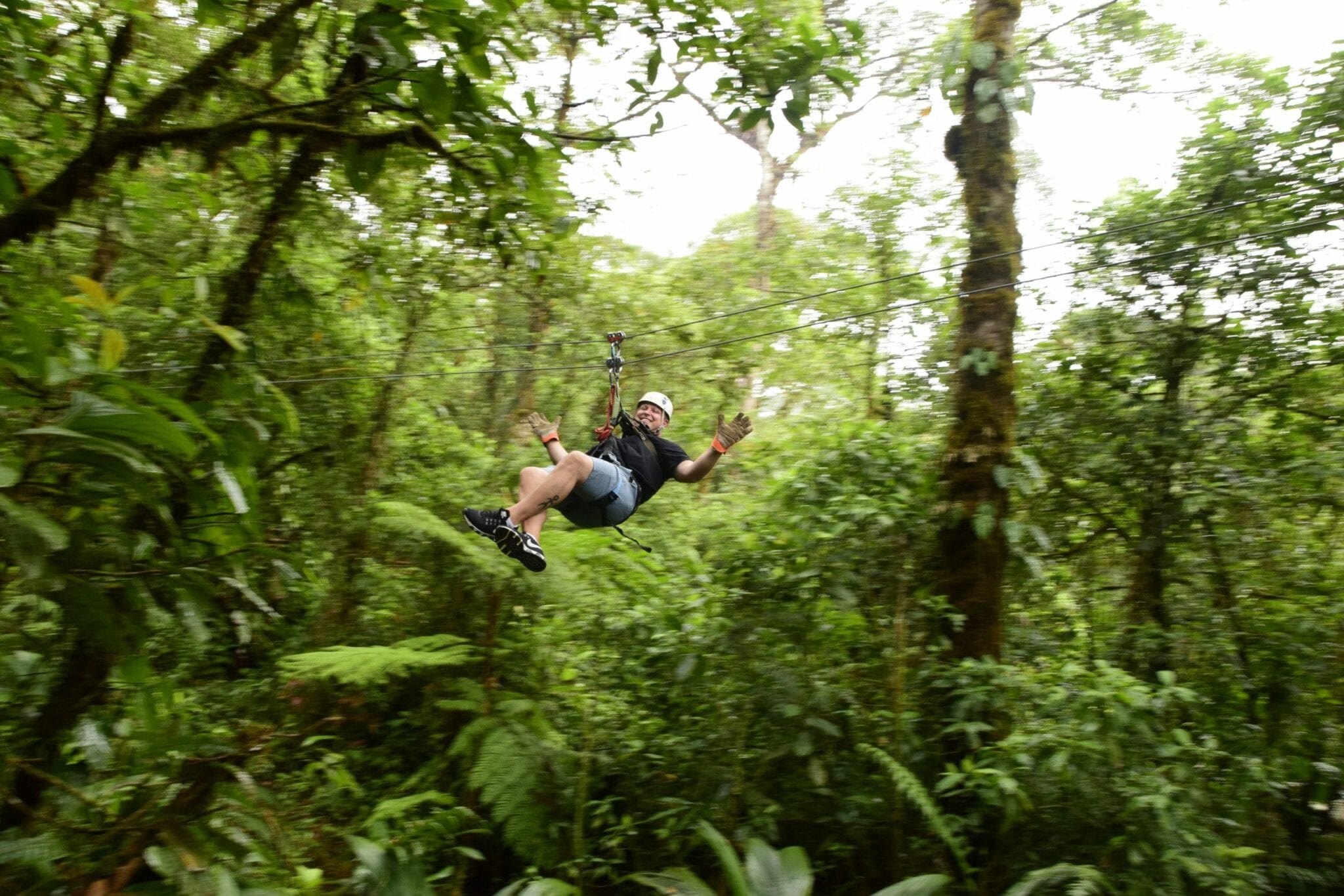 April S. (USA)
February 2020
"Everything was smooth and punctual. All guides were outstanding, communicated well and caring. Loved the hotels, transportation and tours/activities."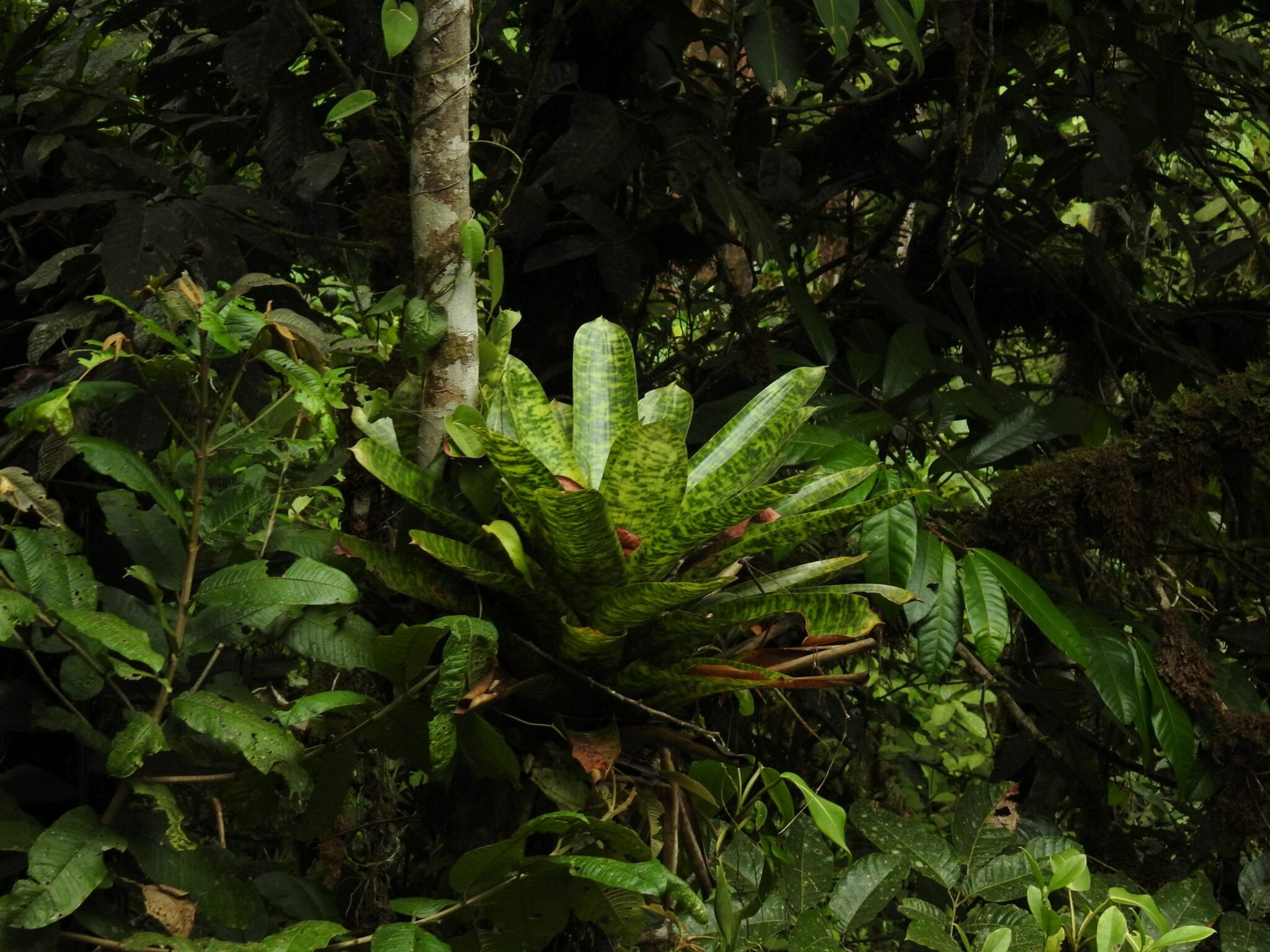 Donna M. (USA)
January 2020
"Everything flowed very smoothly and we were very happy with all aspects of our trip. The most enjoyable parts of our trip were the adventures we had exploring and experiencing nature."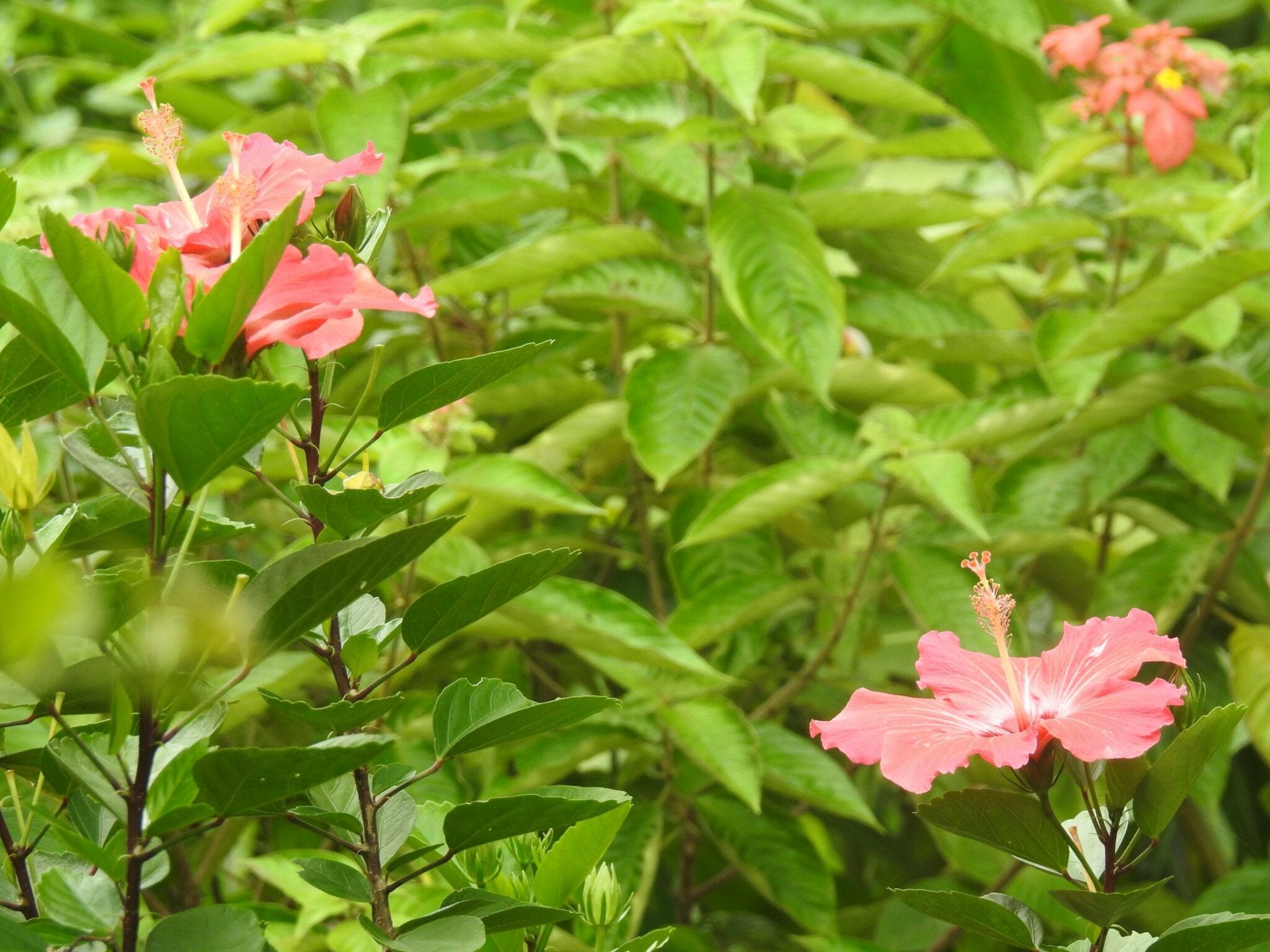 Gary W. (USA)
January 2020
"Tachiz Travel was tremendous. My wife and I were very pleased with their service, the accommodations they selected and the tours they organized."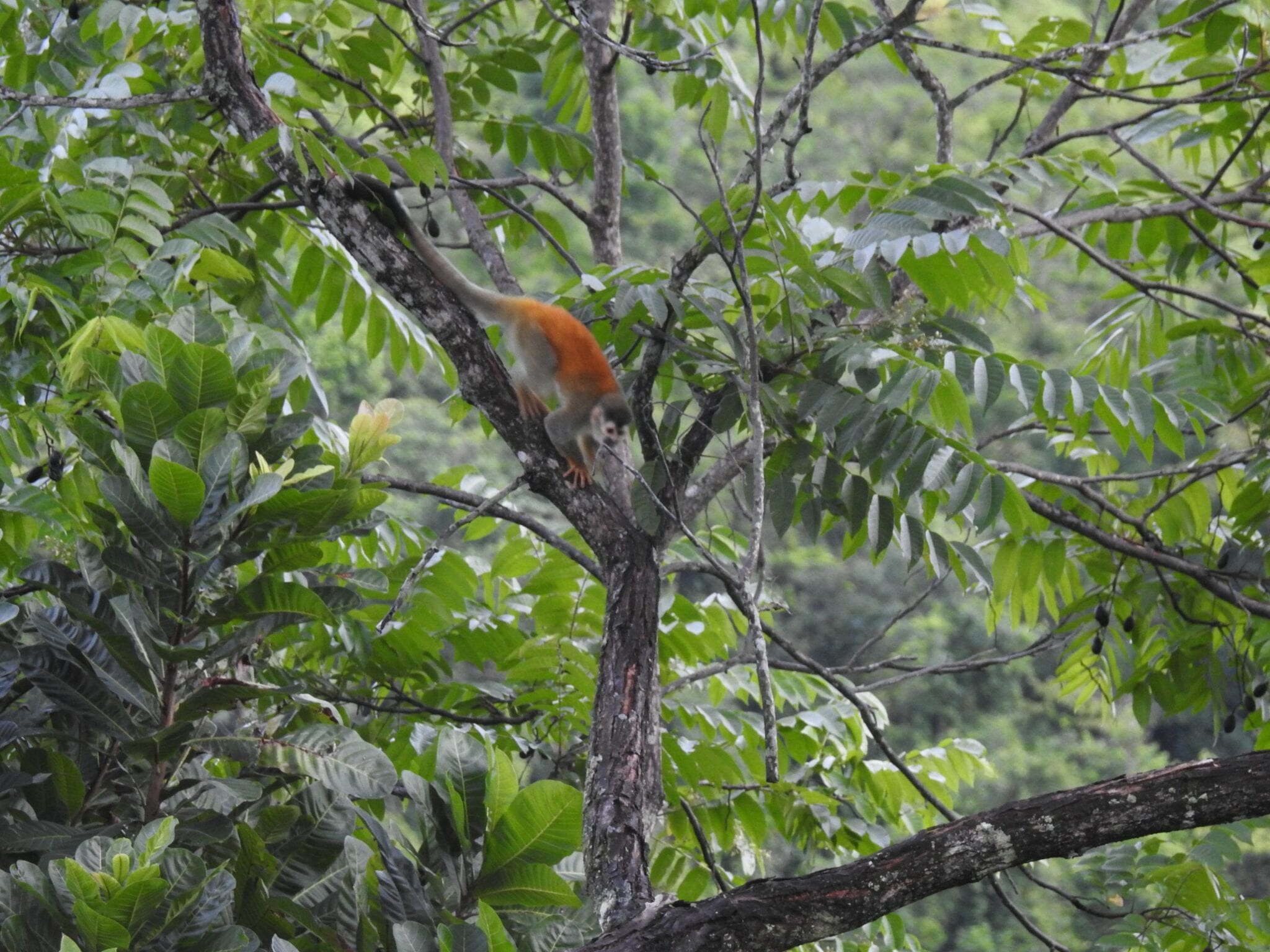 Melinda C. (USA)
January 2020
"During the trip they checked in several times, sent us thank you Fruit (which was wonderful) and quickly fixed one small problem that came up."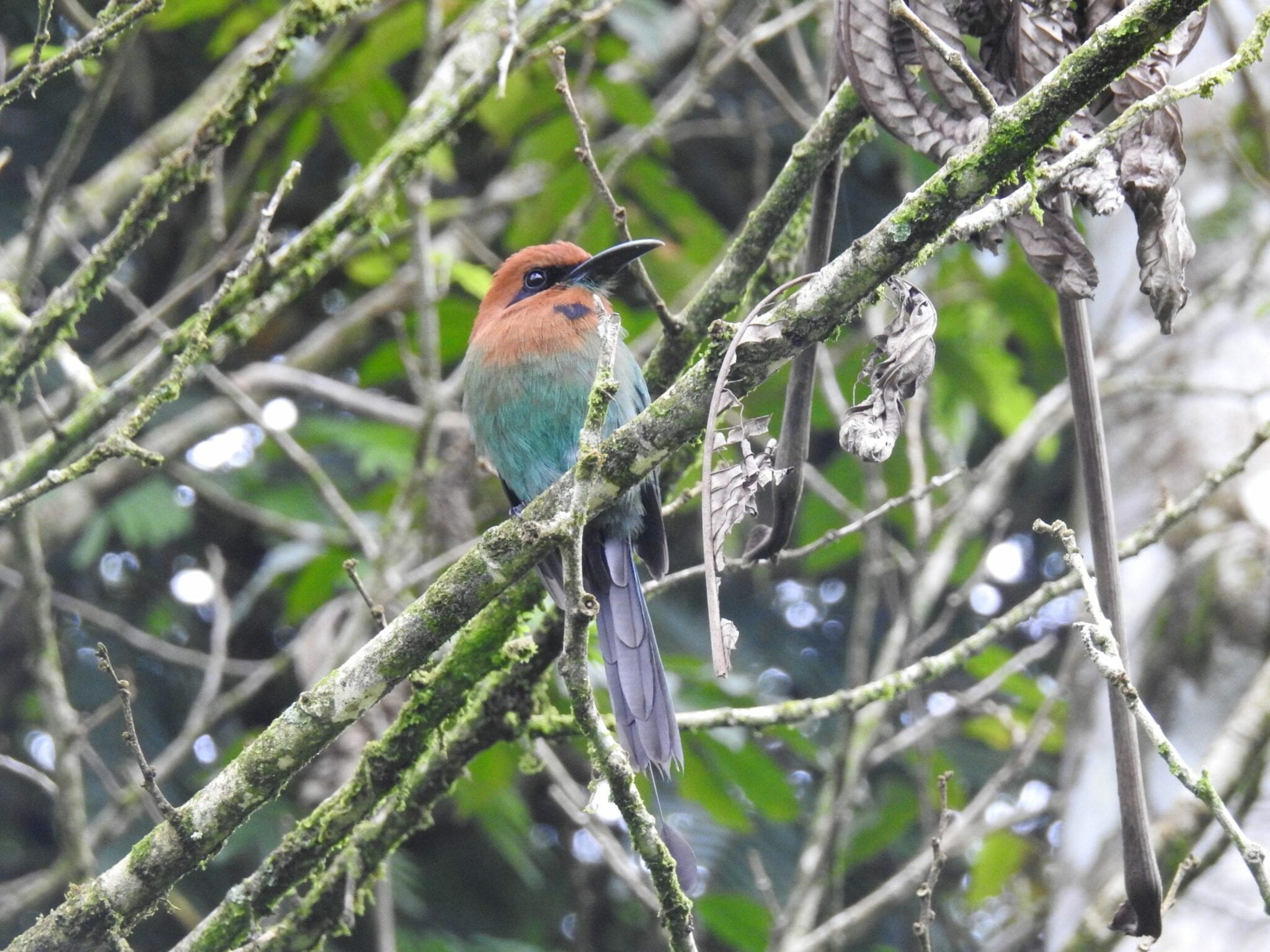 Joydeep M. (USA)
January 2020
"I left a GoPro in a restaurant and we were moving away from the location to another. Tachiz ensured that was picked up and delivered to us as soon as we reached our new location."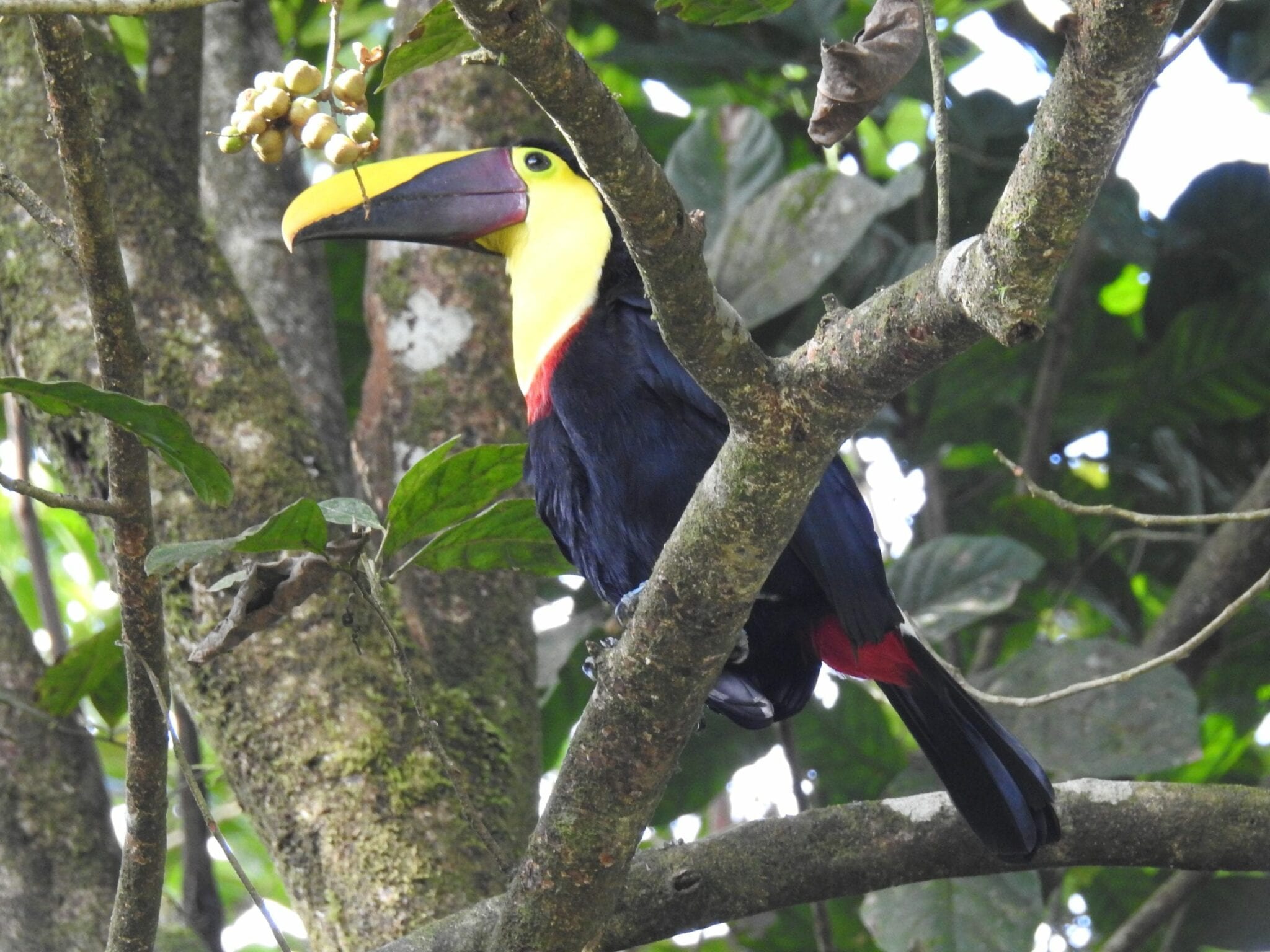 Kyle E. (USA)
January 2020
" Our trip was fantastic, and was extremely well planned and well executed. Every excursion was exactly what was promised to us"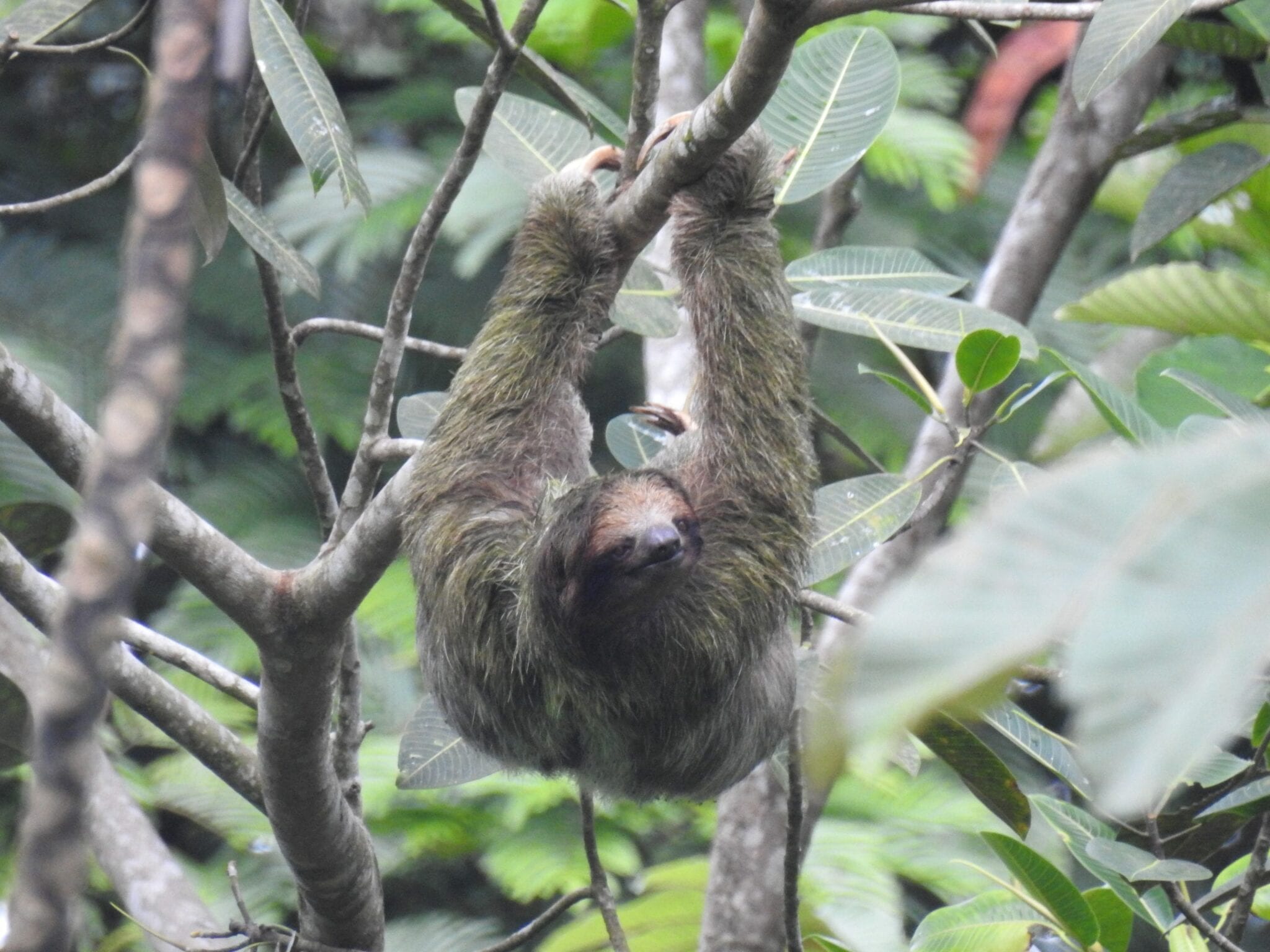 James D. (USA)
January 2020
"The extra touches were appreciated, too. The Costa Rican chocolate, the last minute change to go whitewater rafting and the champagne in the room at La Mansion Inn"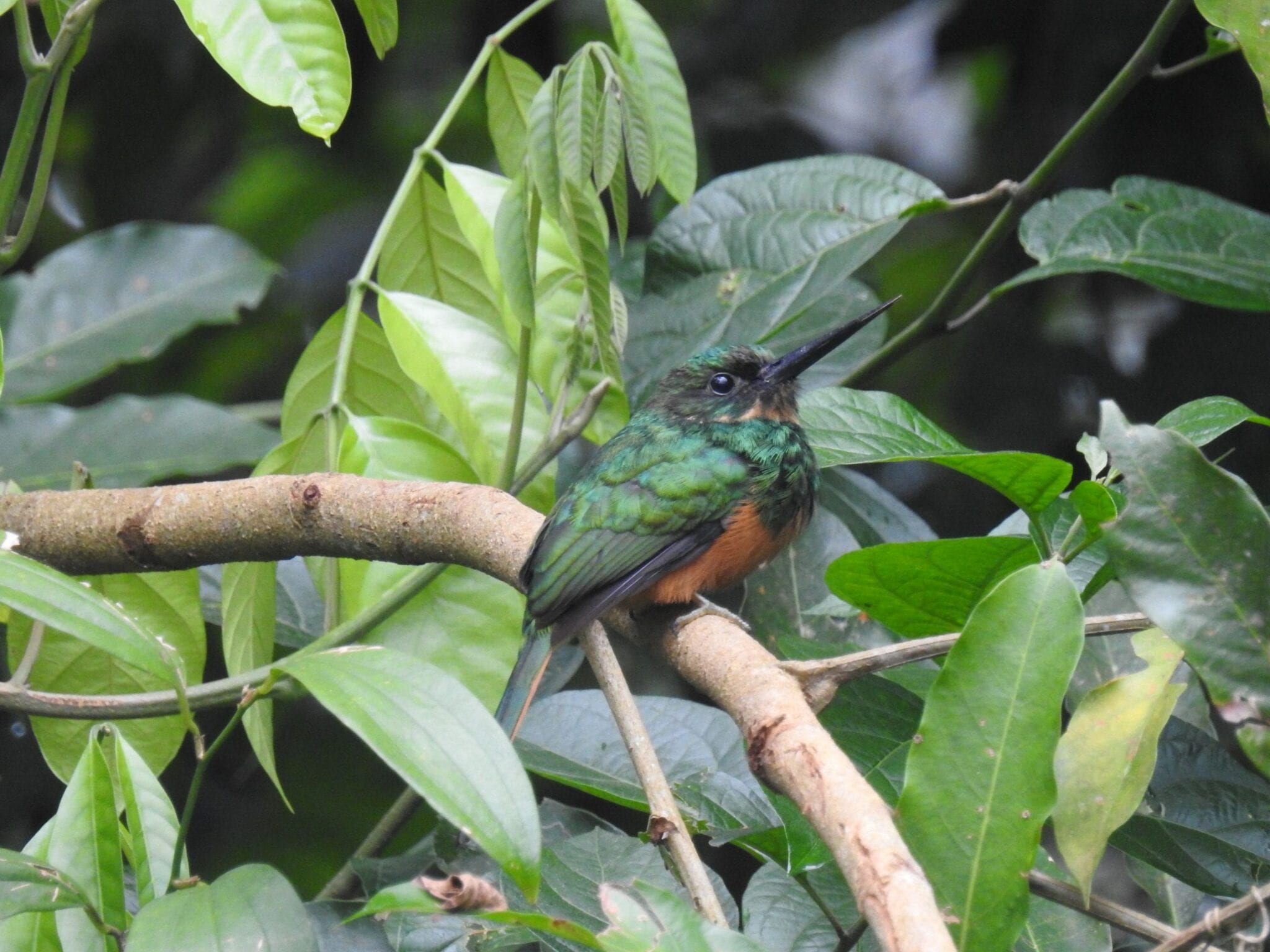 Sathy V. (USA)
January 2020
"We had a wonderful time in Costa Rica. The country is breathtaking and we are glad that we finally got to experience the warmth of the people, the diverse landscape, cleanliness.."
Ajay M. (USA)
January 2020
"Everyone representing Tachiz was courteous and took care of all our needs"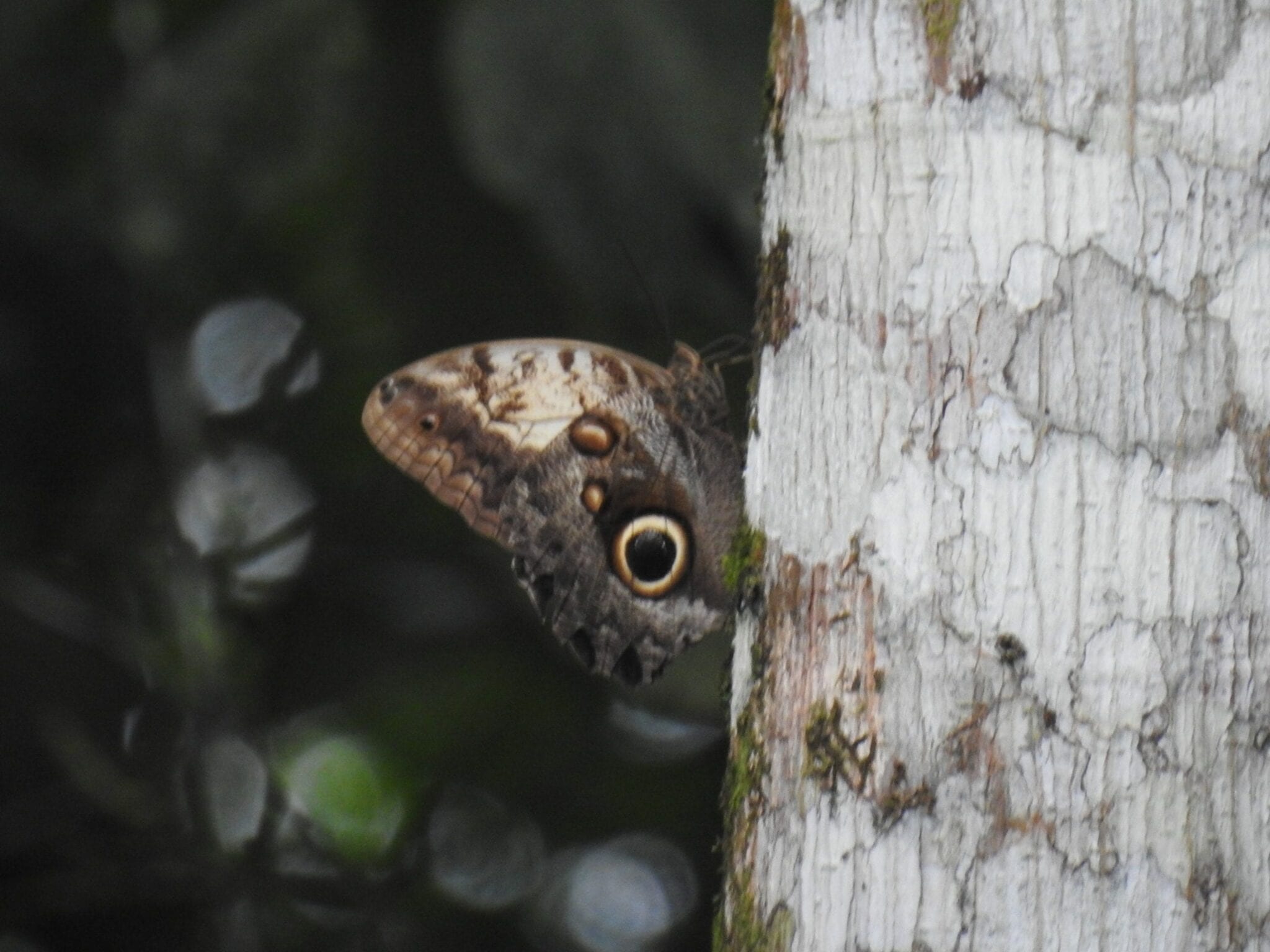 Nancy D. (USA)
January 2020
"Once we arrive in Costa Rica, everything went very smoothly. We were very happy with the accommodations and the activities..."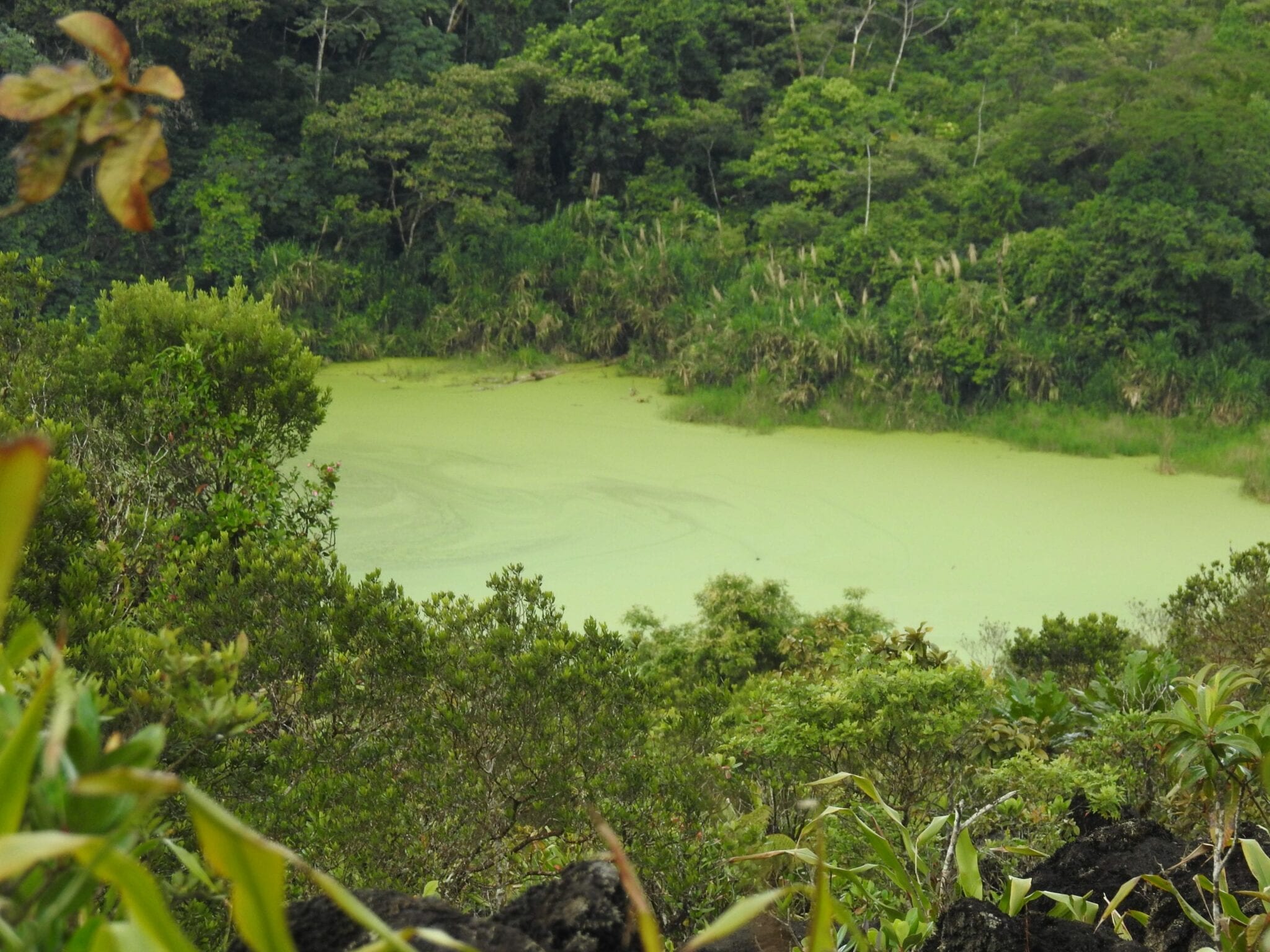 Mary H. (USA)
January 2020
"We were very happy with our trip in Costa Rica with Tachiz. They provided a great itinerary that exceeded our expectations!"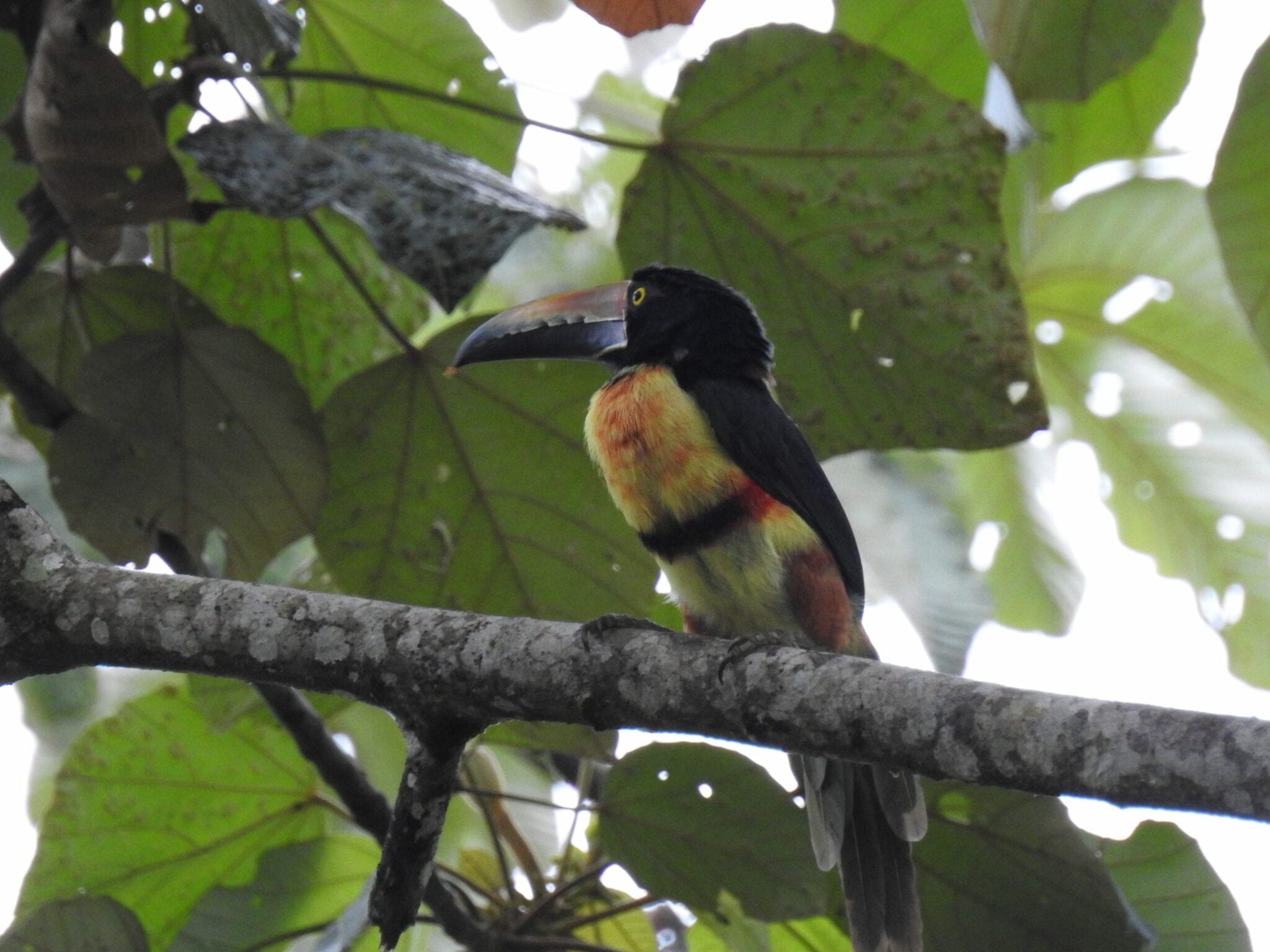 Lori K. (USA)
January 2020
"From helping us figure out what areas to visit, activities to do, they were not hesitant to be available and answer any question, no matter how big or small"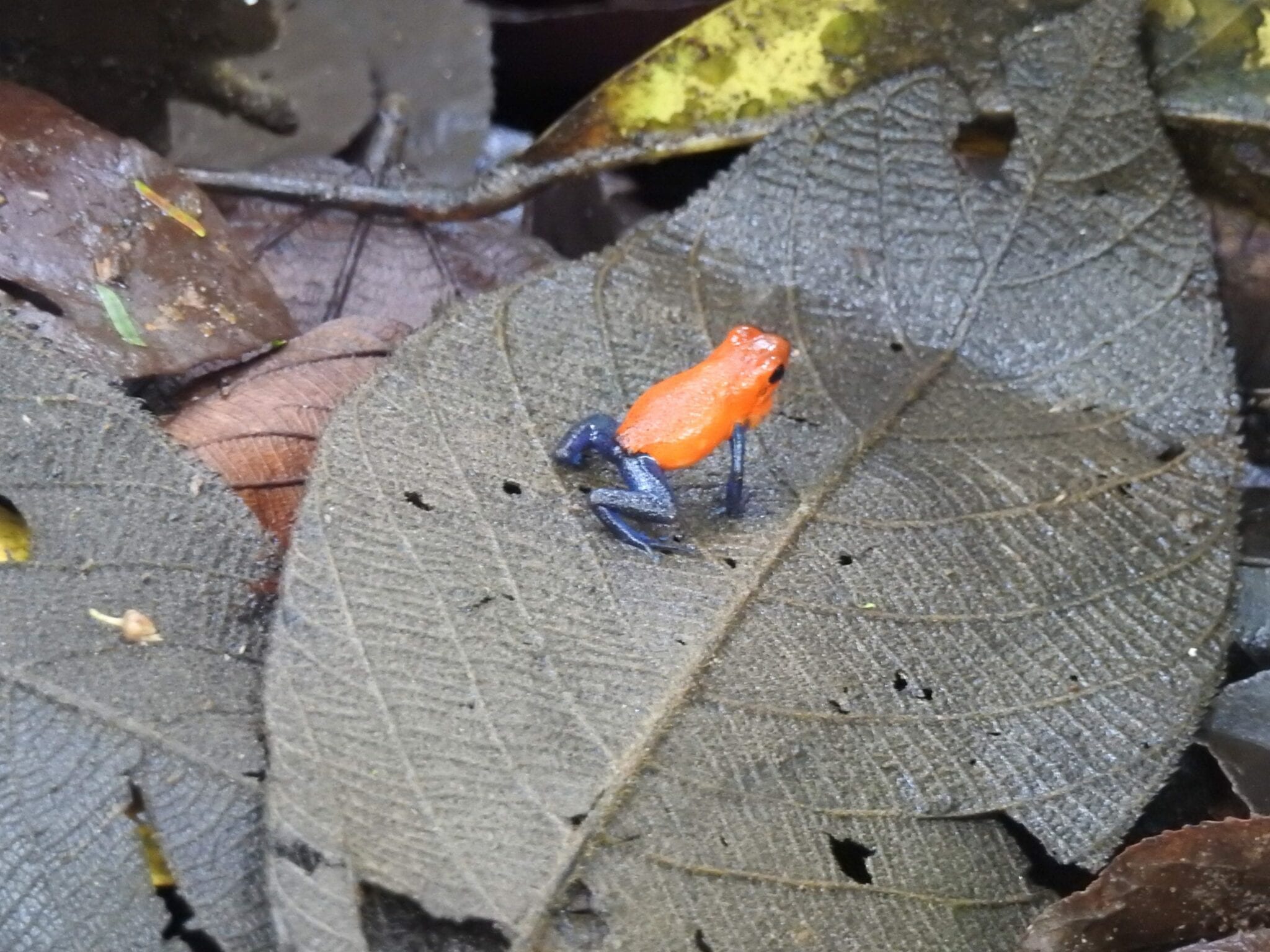 Abby C. (USA)
January 2020
"The travel team was excellent to work with - they listened to what we were looking for, and every detail was perfectly planned. I would definitely recommend them..."
Donald M. (USA)
January 2020
"This was our second vacation booked with Tachiz Travel to Costa Rica. A repeat customer is the highest compliment I can give to any business"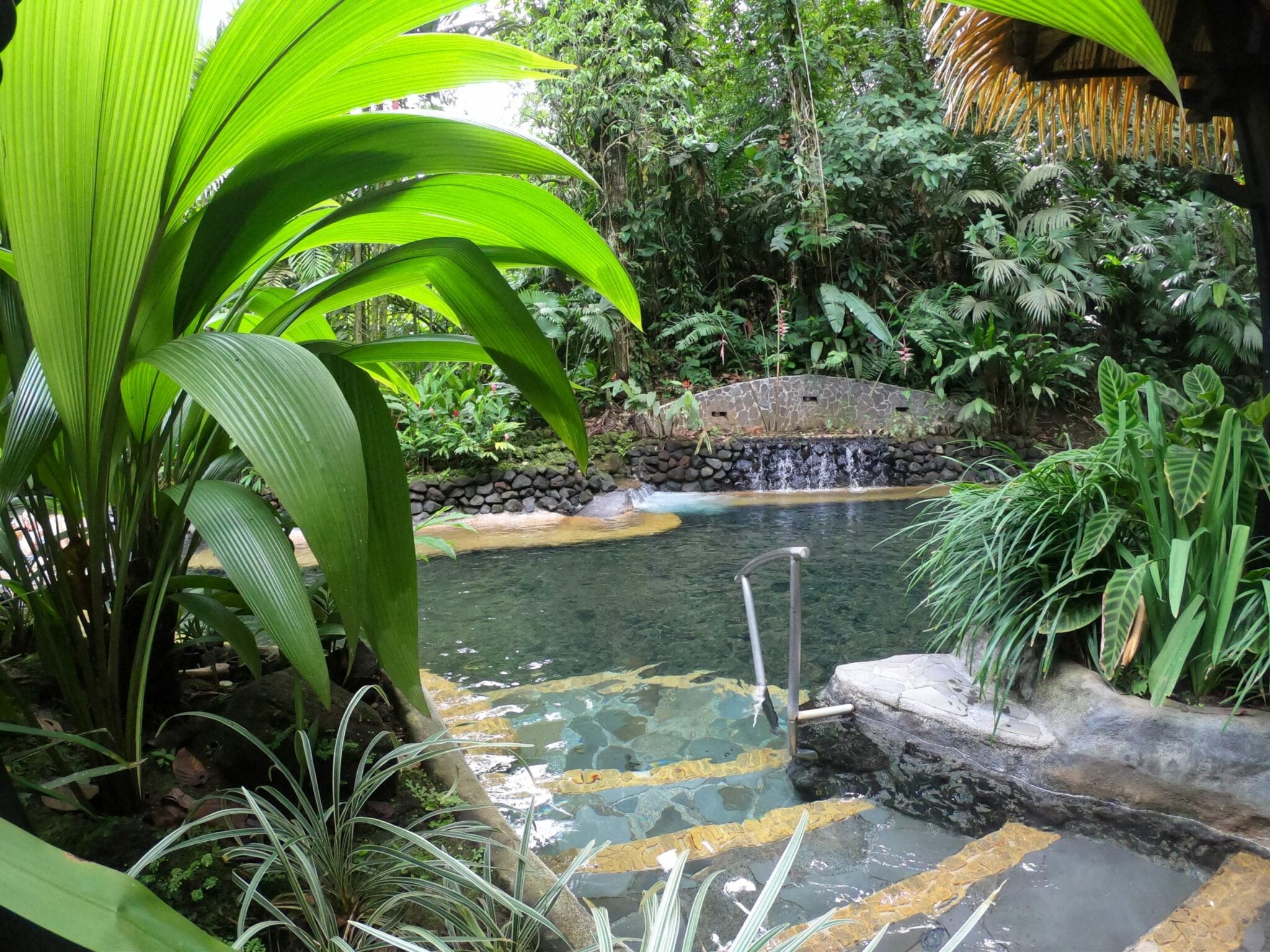 Omar N. (UAE)
January 2020
"By far, the best travel company I´ve ever dealt with. My wife and I had a really great experience"